The Vostro range is designed for business, and the square lines, piano-black lid and slightly roughened feel matte black inside are quite reminiscent of the HP Probook models, too. Everything from the lid to the trackpad buttons is a sombre black.

The build quality isn't as solid as others in our December 2009 group test, though: it feels fat and heavy, but the screen warped with even minor flexing of the lid, and the chassis bent under pressure to a worrying degree.

The 15.1in 1280 x 800 screen is matte, rather than glossy, as befits a business laptop. Text was very crisp and easy to read, but we found that images and movies had a slightly soft look to them.

The keyboard is plain, with speakers either side. It feels a little more spacious than the Inspiron, even though it's smaller in overall size. The keys have a similar appearance, and generate good travel and responsiveness. For comfort, they are better than the Macbook for long periods of typing.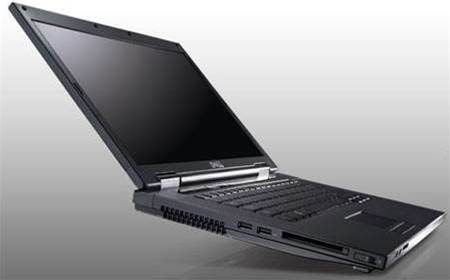 Dell's Vostro 1520: Value and battery life make this an excellent business laptop

The trackpad, too, is plain: it's hard to tell where it ends and the wrist rest begins. But despite its uninspiring looks, it's more pleasant to use than that of the Probook.
Given the visual similarities with the Probook, it's not entirely surprising to find that there are other similarities. Both have similar gaming performance - a just-playable 33fps for Crysis on low settings suggests that both would handle older games without drama. The Probook beats the Vostro for performance, with a score of 1.4 outpacing the Vostro's 1.25.
That performance comes at a price though - compare the outstanding 6hrs and 13mins of light use battery life for the Vostro to the 3hrs 52mins of the Probook. That battery life is thanks to an oversized 6-cell battery that protrudes from the Vostro's rear. In our heavy use battery life measures, too, the Vostro outdid the HP by half an hour.
The two are neck and neck on features, though the Vostro includes a larger hard drive. If the Probook's usability was better, it might be a closer battle between it and the Vostro, but as things stand, you're better off spending a little extra on the Dell for any additional features you want. Not only that, but the combination of performance and battery life is enough to make the Dell Vostro a Labs Winner.
For this price, the Vostro's plain looks can be overlooked in favour of its impressive battery life
Specs