Microsoft has started developing the Xbox Two, a next-generation Xbox, and there's more than one of them.
Microsoft is making the Xbox Two. It's coming. It's real. And it's most likely not going to be called the Xbox Two. Oh, and chances are it won't even be a single console but actually two different devices released at the same time under the Xbox brand.
Confused?
Don't be, it's not actually as complicated as it sounds. Instead of releasing a single console and then following it up with a powerful Xbox One X-style variant a couple of years on, Microsoft could be planning to release both devices at the same time. The logic behind such a move isn't inherently clear, but it could be to usher in a next-generation of gaming at two separate price points for consumers who simply want to play games vs those who want to get the best out of the games they play.
The news around two Xbox Two consoles first slipped out on-stage at E3 with Xbox boss Phil Spencer revealing that his team is "deep into architecting the next Xbox consoles". It's only a small slip, but that plural hasn't gone unnoticed, Phil. This little gem of information was then backed up by the tried-and-trusted Microsoft insider website Thurrott, who has reason to believe that Microsoft's Xbox Two consoles are in development under the codename of Scarlett. If true, it's believed they'll arrive in 2020 – potentially beating Sony's estimated 2021 PlayStation 5 launch window.
For more details on everything we can expect about the Xbox Two, read our brief digest of all the rumours out there right now.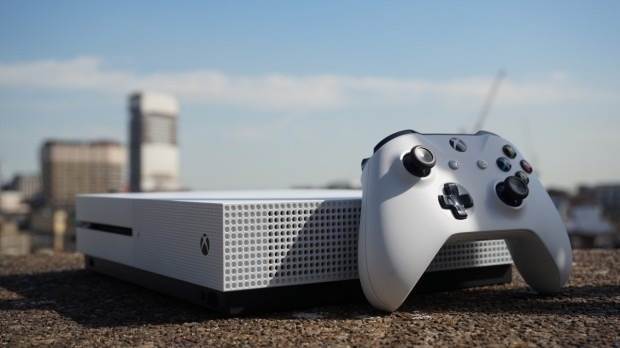 Xbox Two release date: When will a next-generation Xbox arrive?
It's believed Microsoft is targeting a 2020 release date for at least one of the multiple Xbox Two devices currently in production. If true, we should see the first teases of these new devices at next year's E3 or a special Xbox event Microsoft organises in 2019.
It's slightly surprising to see more than one new console arrive on the market from Microsoft as soon as 2020 as the Xbox One X only released in 2017 so two, high-end Xbox consoles that best the Xbox One X's abilities does seem a tad surprising within a three-year gap. Initially, Microsoft had pitched the Xbox One X as the definitive Xbox console, suggesting that going forward it would be iterated upon instead of replaced.
If a 2020 launch does go ahead and we do see multiple Xbox Two consoles come to market, it could be early enough for Microsoft to beat Sony to market and possibly solidify its place in the new generation a bit more firmly than with the Xbox One.
Xbox Two features: What can we expect of Microsoft's next Xbox?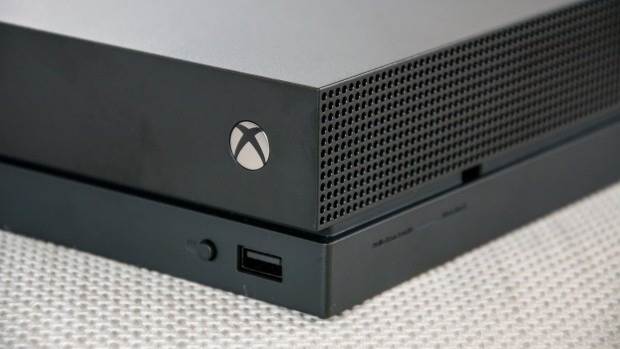 On the features front, you're probably wondering what constitutes as a next-generation games console when it comes to the Xbox Two. Only last year Microsoft was telling us the Xbox One X was the most advanced and powerful device on the market, so what could come so soon after that?
At this point in time, specifications around the Xbox Two are practically non-existent. It's likely that even Microsoft doesn't know themselves if they're currently in the stages of "architecting" the next Xbox console. What is clear is that it will be more powerful than the Xbox One X. It's also going to be capable of playing 4K HDR games without breaking a sweat and could possibly offer up capabilities for other higher-resolution displays as they seep out into the market over the coming years.
If you're expecting VR games to be part of the Xbox Two, it's probably worth holding back on your dreams for a bit. Microsoft's chief marketing officer Mike Nichols has stated that the company has no "plans specific to Xbox consoles in virtual reality or mixed reality". So, no Oculus Rift, HoloLens or Windows MR headset support then.
Xbox Two games: What games can I play on this new Xbox?
Just like information around the Xbox Two's hardware specs, there's very little to go by in regards to the games you'll be able to play on Microsoft's new consoles. Expect a new Halo and Gears of War game. A new Forza Motorsport and a slew of new IP Microsoft's development studios are currently working away at.
We do know that Bethesda's The Elder Scrolls 6 is coming to next-generation hardware alongside its mysterious Starfield title too. It's possible that upcoming Halo: Infinite could find its way onto the Xbox Two given the complete lack of information around it aside from a game trailer, but it's more than likely to arrive on the Xbox One alongside Gears 5 than be held back for a new console.
It's also likely that the Xbox Two will push Microsoft's Xbox Live Game Pass service, meaning the next generation of Microsoft's consoles leans heavily on its Netflix-like streaming service. In fact, it's possible the lo>wer-end Xbox Two device could simply be a streaming box for GamePass.
Xbox Two backwards compatibility: Will it play my Xbox One games?
If you're hoping for backwards compatibility with the Xbox Two, you're likely to be in luck. Microsoft has a great track record for making all of its consoles backwards compatible via emulation software. The Xbox 360 could play a fair selection of original Xbox games and the Xbox One can play a lot of Xbox 360 titles and Xbox games too. The Xbox One X even makes use of its added horsepower to add HDR, image upscaling and improved performance to both Xbox 360 and original Xbox games.
Spencer has also voiced in the past that he hates the idea of someone having to rebuy the games they own just to play them on another system. Microsoft is a big proponent of PC and Xbox One cross-compatibility too so it's likely we'll see any Xbox Two device also capable of emulation for every Xbox One game, most Xbox 360 games and supported Xbox games as well.