Code written by women garners higher ratings on GitHub.
Recent research has found that code written by women has a higher approval rating than that written by men – but only if their gender is not identifiable. The US researchers analysed almost 1.4 million users of the online code-sharing service GitHub, and found that pull requests – or suggested code changes – made by women on the service were more likely to be accepted than those by men. Despite these findings, the lack of gender diversity within the web and tech industry is still a huge problem; last year, it was revealed that just 16% of Facebook's tech staff were women, and only 30% of Google's tech staff.
In this small percentage of females, there are a select few who use their platform for change, encouraging the next generation of female coders and helping other organisations to understand the importance of diversity within the workplace. Anne-Marie Imafidon is the co-founder of Stemettes – an award-winning social enterprise that's inspiring the next generation of females to take on science, technology, engineering and mathematics (STEM) roles via a series of events and opportunities. She argues that girls need to be encouraged to explore these male-dominated subjects even before school begins.
"Look at the toys we get for boys and the toys we get for girls – girls are told to play house or play with Barbie, whereas boys are taught to build stuff and create... bigger, better, faster," she explains. "It's also in the media that they're consuming and the characters that are portrayed in films. There are so many places where you can lay the blame that it's hard to know where to start."
Noticing a lack of gender diversity during a US conference, Imafidon learnt that the number of women embarking on computer science study had been in steady decline for almost 30 years. "I initially thought it was just a problem in the US, but once I got back to the UK and did some more reading, I realised that it has been shrinking year on year," she continues. "I don't want to be in a shrinking minority; it's the 21st century, technology is everywhere – that fact that it is how it is, is criminal."
Recent UCAS figures show that only 3,560 female students started computer science university courses in 2015, compared to 22,380 male students, meaning that for every one woman studying computing, there are more than six men.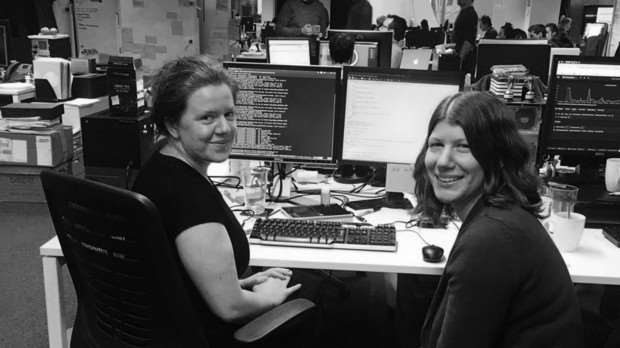 Once women embark on their tech-focused courses, it doesn't mean the end of gender discrimination. Fellow Stemette Emma-Ashley Liles is a software developer, currently penning a book entitled A Teenager's Guide to Software Development. During her time at university, she found she had to change the way she put herself across in order to fit in with her fellow students. "I noticed the lack of diversity the second I walked into my first lecture. I was wearing a little pink dress and it was like 200 eyes just staring at me," she says. "The other girls were dressed in T-shirts and jeans, so I did have to change myself a little bit. Less make-up. Less pink. I definitely felt the pressure to do that."
Commenting on this recent research of women writing better-quality code, Liles argues that it still stems from gender discrimination and the pressure on women to prove themselves among the men. "I know that I'm usually a little more nervous of submitting poor requests, so I'll spend a lot more time on it. I imagine [that] some of that percentage is made up of women who have spent more time on it – they're a little bit more nervous; they know that it has to be good. They're a bearer of the gender bias," she says. "It's sort of survival of the fittest; we're probably as good as each other. It's just the gender biases themselves that are causing a result like that."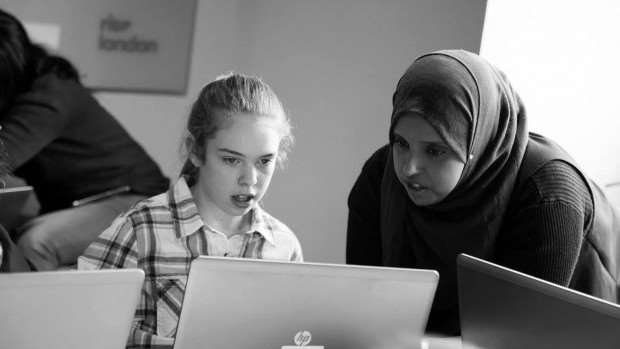 This research should make employers realise they're missing out on potential talent, but Imafidon argues that making coding unidentifiable by gender in the workplace is an almost impossible task. "We're really lucky that we're able to look at code and de-gender it, let's say in analysing it, but you're not able to do that in real life, in meetings, and when people are making big decisions," she says. "It's one thing to remove gender from that codebase, but you can't remove gender from everything else. You have to go to the root of the problem, which is those assumptions and those biases. It's a proxy for a bigger issue, and there's a lot more that we need to do."