Microsoft internal video details Apollo features including multi-core support, improved Skype integration and DataSmart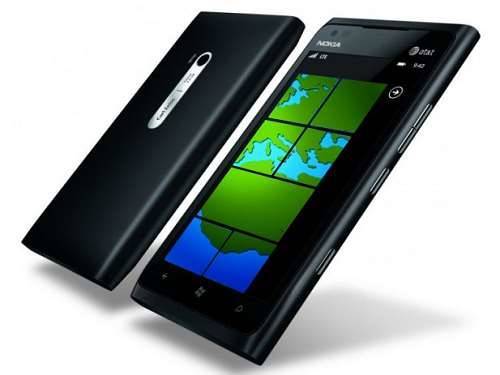 Expect to see some major changes in Windows Phone 8, according to an internal Microsoft video intended for Nokia partners that leaked today.
In the video leaked to Pocketnow, Microsoft senior vice president and Windows Phone manager Joe Belfiore outlines some of the hardware and software features that Windows Phone 8 (codenamed "Apollo") will support.
Windows Phone 8 – hardware
First up is a biggie: Windows Phone 8 will support multi-core processors, a feature which has somewhat hobbled Windows Phone 7 phones in the face of competition from the likes of the iPhone 4S and Samsung Galaxy Nexus. With quad-core Android phones like the HTC Edge incoming, it's no surprise that Microsoft is hurrying to keep pace with the competition.
Apollo will also include support for MicroSD, four new screen resolutions and NFC.
Windows Phone 8 – Windows 8 integration
Windows Phone 8 is being designed from the ground up to integrate with Windows 8, sharing components with the desktop and tablet UI. Developers will be able to reuse code across the desktop and phone OS, which should make porting apps from computers to Apollo phones a cinch.
Windows Phone 8 will also ditch the Zune desktop client in favour of a new companion app, while the Windows Phone Xbox Companion app will have a partner client on Windows 8.
Both Windows 8 and Windows Phone 8 will use Skydrive support to seamelessly share data between devices, so you'll be able to get your music collection on the go as soon as you buy an Apollo phone.
Windows Phone 8 – Apps and Skype
The new mobile OS will add native code support for developers (which should make it easier to port apps from iOS and Android to Windows Phone 8), along with support for app-to-app communication.
Skype on Windows Phone 8 will be completely overhauled, with the VoIP service baked directly into the OS – meaning Skype calls should behave exactly like regular calls.
Finally, the camera's getting a spit-and-polish based around "lens apps," with Microsoft supplying a basic camera interface that other apps can reskin or overlay with viewfinders. One example, according to Belfiore, is a lens app that uses burst mode and smile detection for portrait photography.
Windows Phone 8 – DataSmart
A new feature called DataSmart will let Windows Phone 8 users manage their data, providing a live tile showing data consumption while giving priority to Wi-Fi connections, automatically connecting to carrier-owned WLANs when they're in range (we hope Microsoft's thought about this carefully, as it could be a pain if the phone keeps trying to connect to weak Wi-Fi connections when you're in, say, a moving vehicle).
Internet Explorer 10 will also get in on the action, with a new feature using server-side compression to reduce data usage by a claimed 30 percent. In these days of download caps, anything that trims data usage is a welcome thing, so brownie points to Microsoft for this feature.
Finally, business users will get 128k native BitLocker encryption and "line-of business" apps that let businesses run their own proprietary software behind company firewalls.
Phew! We can't wait to get our hands on Windows Phone 8 and see what Microsoft's cooked up for Apollo – hopefully at Mobile World Congress. Is the raft of new features enough to tempt you to desert Android or iOS for Windows Phone 8? Let us know in the comments section below.