Google's flagship device is not due for release till October but pictures of it's design and accessories have been found online.
Although not due for release till October, images of the Pixel 3 XL have leaked online offering a glimpse at the design of Google's flagship device.
Images of what is reportedly a final production model were shared by a Ukrainian tech blogger on his Telegram channel, seen via Android Police. The low-quality images show the front and rear of the device, its settings and USB-C earphone attachments.
Design
The design is similar to the Pixel 2 XL, save for a rather large notch at the top of the screen, but the leaked images show updates to its software and accessories. It is claimed this is a "pre-release version" but there has been no confirmation from Google as yet.
The next Pixel 3 XL will indeed have a large notch, which was confirmed earlier in the year by Google. Although it may seem like a nod to the iPhone X, many Android-based smartphones have adopted a top cutout and its clear Google is taking this into consideration, particularly as Android Pie has also added a feature to enable apps to work around notches.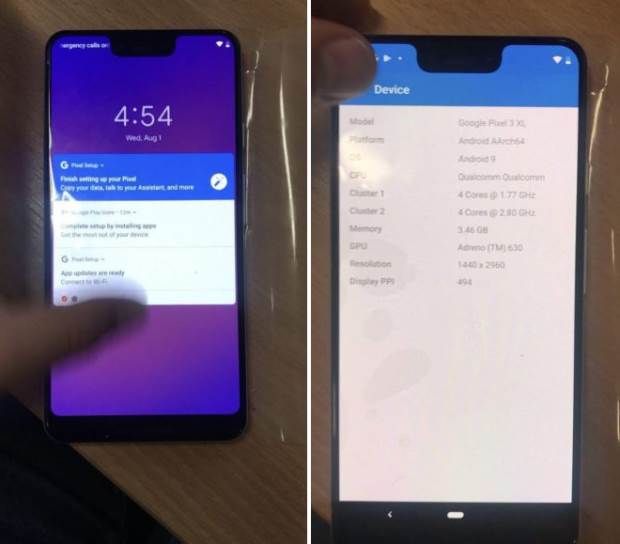 Accessories
Images of the packaging also reveal a set of wired USB-C headphones with Google Pixel Buds, a charging cable, a dongle and a micro USB-to-USB-C adapter. It is also widely rumoured that the Pixel 3 XL will come with a wireless charging stand, imaginatively called the Pixel Stand, but there is no indication of this in the leaked photos.
Specs
The Pixel 3 XL is also set to run Android Pie out of the box, as shown in an image of the settings, and will be powered by an 8-core Qualcomm processor. The screen will have a resolution of 1,440 x 2,960 with a pixel density of 494. The device in the images has 4GB of RAM.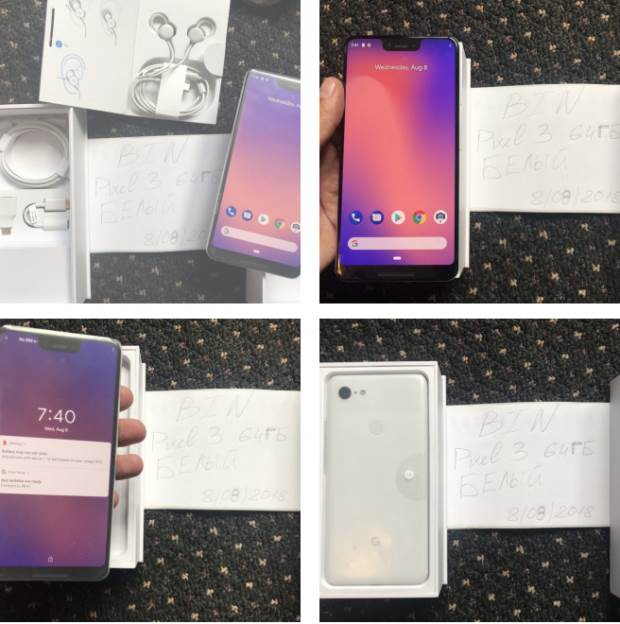 There is no information about a camera but it looks as though Google has opted for a single-lens, as shown in the leaked photos, and the fingerprint scanner is on the back of the device as it was for the Pixel 2 XL.
Pictures: Android Police