Do you remember Windows ME, the Sinclair C5, Zip disks or the Apple III? Early adopters usually pride themselves with getting the finest tech products first, but sometimes being first isn't always best.
Did you rush out to the stores to buy the latest and greatest? We chart the 10 biggest early adopter products that fizzled and made us wish we could forget the money we paid for them. Okay, some weren't too bad and worked pretty well - but for most, these technologies will be remembered for their lack of popularity and compatibility.
---
10) HD DVD
---
Released:
2006

Promoted as:
Toshiba (along with NEC, Sanyo and Microsoft) positioned HD DVD as the next big leap in high-def home movie presentation.
What actually happened:
The demise of HD DVD reminds us all that competing formats and technologies are neither good for a company's bottom line or the customers' overall satisfaction. Confusion over the competing Blu-Ray format started to bite into Toshiba's profits, but it wasn't until the big Hollywood studios pulled the plug on the format that the party was finally over for HD DVD in 2008.
How early adopters got burnt
If you were one of the millions who purchased a HD DVD player at the end of last year or bought a Toshiba laptop with an in-built HD DVD, you'd probably be a little jaded with the whole format war. Many people ended up purchasing hundreds of movie discs for use on expensive players, anticipating a long and eventual future.
Considering the format is now dead and buried, HD DVD early adopters may either have to buy Blu-Ray or go back to regular DVD and wait for the storm to pass.
Succeeded by:
Blu-Ray, in a big victory for Sony and the movie studios.
Runner-Up:
Two way tie - Betamax (1975) and Laserdisc (1978). Funnily enough, both formats were technically superior to the populous VHS launched in 1976, but couldn't quite catch on beyond the niche, enthusiast market.
---
9) Motorola ROKR E1
---
Released:
2005
Promoted as:
"The first mobile phone with iTunes". Designed to make listening to MP3s more convenient - and cheaper than purchasing an iPod. Long before the iPhone was ever released, witness the early convergence of phone and MP3.
What actually happened:
The ROKR E1 suffered from a laggy iTunes software, making it very difficult to transfer songs across from the computer to the phone (with only USB 1.0 support). Furthermore, tensions between Apple and Motorola soured when Apple released the iPod Nano, undercutting Motorola's target market for the phone the same year the ROKR was launched. Sales were very poor for Motorola.
How early adopters got burnt:
Buggy firmware only allowed 100 songs to be loaded at any one moment, making it not much of iPod alternative. Being iTunes, the software was a massive system hog for this unattractively designed phone. If you had dropped $449 when this came out in 2005, you'd had been wishing you spent the same money on a 30GB iPod and cheapie phone bundle.
Successor:
ROCKR2. Motorola were so bummed with the whole fiasco that they dumped iTunes from the ROKR brand altogether.
Runner up:
Apple Pippin. Buoyed by the Apple vibe of the ROCKR, we couldn't resist mentioning that once upon a time Apple weren't the cool and stylish outfit they are today.
The Pippin was a lousy attempt at a gaming console, with even fewer games than the Nintendo Virtual Boy. The web-connected Pippin ran on a under-powered Power PC processor, the Mac OS (for games?) and a slow 14.4bps modem.
---
8) Windows Millennium Edition (ME)



---
Released:
2000
Promoted as:
Microsoft's flagship product and answer to Windows 98, targeting home uses with a hybrid 16/32bit interface.
What actually happened:
Regularly cited as the worst Microsoft product ever (yes, hated even more than Vista). To their credit, Microsoft introduced a number of handy tools and programs in Windows ME, including system restore and movie player.
How early adopters got burnt:
Windows ME regularly crashed, froze and failed to support numerous hardware devices. To make matters worse, the credited system restore function even managed to restore malware and viruses, while being notoriously difficult to restore when problems forced users to start all over again.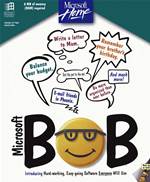 Early adopters were probably cursing the day they ever switched from Windows 98.
Succeeded by:
Windows ME was actually followed by Windows 2000, not long after ME was admitted by Microsoft to be a resounding failure.
Runner up:
Microsoft Bob: Later became known as Windows 95, but not before this stupendously stupid program made a joke out of Microsoft.
---
7) UMD movies for the PSP



---
Released:
2005
Promoted as:
A portable format to rival DVD and squint-worthy iPhone videos.
What actually happened:
Launched with the arrival of the PSP in 2005, UMD initially started as a hot prospect. Dual layer UMDs could hold up to 1.8Gb data and play decent 16:9 widescreen movies. In its heady days, the format was supported by most of the major movie studios and just over 100 films and TV shows were eventually released.
However, as sales dropped and customers showed little interest in the niche format, the UMD (Universal Media Disc) was dropped altogether by the movie studios in 2006, only a year after its much heralded release. Sony then decided to put its efforts into releasing films onto memory stick (which didn't last long) and discontinued the UMD idea altogether.
How early adopters got burnt:
Some people actually bought a PSP not to play games, but to watch movies. As strange as that may sound - the PSP promised to be a kick-ass personal movie player...for about two whole minutes until reality kicked in.
Hardly any decent titles were produced (considering 50 million PSPs have been sold), movie studios deserted the format in droves and there are talks that the next PSP will be not even feature a UMD drive, further rendering the format useless.
Furthermore, UMD movies were much more expensive than regular DVDs, hard to source at most local retailers and prone to case breakage during normal use - a conceit that Sony often denied. No doubt, if you had rushed out to buy a PSP to use as a personal DVD player, you better get used to ripping films to costly memory sticks.
Succeeded by:
Sony Memory stick. These days, most people save on the price of memory sticks by purchasing a memory stick convertor for use with MicroSD cards which cost less than half of the Sony memory format.
Runner-up:
Sony MiniDisc. While it never took off in the USA or Australia, it was quite popular in Europe and Japan. Still, the audio format won plenty of fans for its high quality audio, though it was eventually overshadowed by MP3 and flash memory.
MiniDisc was expensive, and pre-recorded albums were virtually impossible to come across, making CD the obvious standard. In 2005, Sony killed off the product line altogether, though niche minidisc products are still stocked by smaller retailers online.
---
6) Iomega Zip disk



---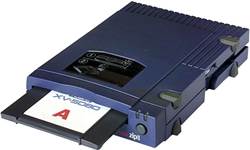 Released:
1994
Promoted as:
A giant leap forward in data storage. Before Zip disks entered the scene, most people considered 3.5" disks the only economic way to backup data for portable use, but Iomega supposedly offered a smart and secure portable solution starting with 100MB disk sizes - huge for its day.
What actually happened:
Three words eventually brought Iomega to its knees: Click of death. Zip disks were prone to misaligned heads, other worldly magnetic forces and dust build-up that caused them to fail regularly.
The Zip disk would check for data by swinging a mechanical head arm back and forth, producing the audible clicks; when this happened, you knew the Zip disk was a goner. That eventually motivated more than a few people to swear off Zip drives and their cost prohibitive spawn forever.
How early adopters got burnt:
Iomega denied the whole click of death business and blamed customers for their own poor use. By 1998, a massive class action lawsuit was brought forward by thousands of angry Zip disk customers and in 2001, Iomega settled by offering customers a rebate towards future products - hardly a valued concession for an obsolete technology.
By 2001, the cheap cost of CD-Rs and USB drives (Zip disks/drives cost hundreds of dollars, while CD-Rs were retailing for less than a few bucks) helped motivate the world to turn its back on this costly chapter in data portability.
Succeeded by:
Blank CD-Rs and cheap USB sticks.
Runner up:
DDA4ME: DRM-protected music alternative based around a USB drive; it hasn't taken off since its December 2008 launch and is extremely hard to locate in record stores. Anyway, who buys music on USB? Haven't they heard of the internet? Fail, move along.
DDA4ME - Not for me, thanks
- Contiuned on next page: the top 5 worst early adopter products -