Sony unveils an interesting promotion that involves QR code scanning in QR-equipped mobile phones, to win the ultimate Bond experience worth $15,000.
Perhaps the coolest thing to happen to code cracking since the allies unveiled the Enigma machine more than half a century ago (ok, we joke), the Quantum code promises to engage your inner nerd and maybe help win you a few awesome prizes in the process.
What is the code?
This is what we know so far:
"A locked safe, containing secrets that could change the world forever. A global network of arms dealers, terrorists and villains. And a mysterious seven digit code called the QUANTUM CODE.
When British Intelligence operative Constance Newlove discovered upon an international conspiracy to steal the secrets of the QUANTUM CODE, she became an immediate target. If she is to survive, she needs your help to crack the QUANTUM CODE – before the enemy does."
A random bunch of clues might lead you towards the loot, but it could get wild and unpredictable as you follow the code; just like the PC Authority web forums.
Do you have what it takes to save the day?
First, you'll need a couple of spy tools to begin your task: A compatible Telstra/Next G handset is necessary for starters and a copy of the code to scan using your mobile phone camera (as below):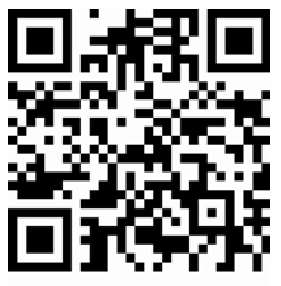 If you want to find out more about Miss Newlove and her espionage activities, you can visit her
Facebook account
and add her as a friend (but seriously, any serious spy with a Facebook account needs all the help they can get).
How to crack the code
Code breakers will need to launch Telstra's pre-installed Telstra Code Reader from their 'my place' phone menu and point their mobile phone cameras at the competition codes to access free video clues. These clues are also available to users on the Vodafone and 3 networks.
Alternatively, if you don't have a code reader enabled phone, you can go to
www.quantumcode.mobi
on your mobile phone browser for more info on how to unlock your inner spy.