PlayStation 3's price takes a tumble, a new PSP, plus PS Vita and 3D Display details
Sony has slashed the price of the PlayStation 3 worldwide, detailed the launch of PlayStation 3D Display, and revealed the social media features of the PlayStation Vita.
And, to cap it off, unveiled a brand new PSP.
With immediate effect, the price of the 320GB PlayStation 3 has been slashed to AUD$449.95. The 160GB version has also received a price-drop, falling from $499 to $349.95. While the new pricing is certainly welcome, it's worth noting that the 320GB PlayStation 3 now costs just $299 in the US - a difference of more than $150.
Sony also used its presentation at Gamescom to announce that the PlayStation Vita's suite of social media features will include the ability to connect with Facebook, Twitter and Skype.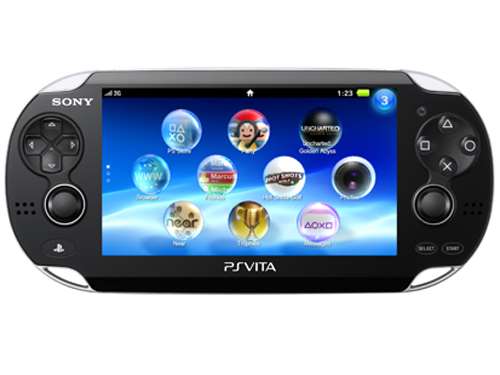 The next-generation handheld console, which will be available in Wi-Fi and 3G models, will also offer an internet browser and voice-and-text chat with multiple people.
Sony also announced that its low cost 3DTV set up – the PlayStation 3D Display – will be launched this spring and will cost $US49 including two sets of 3D glasses (extra glasses will retail for $US69.99). The 24in display is geared towards gaming and also features technology that allows two players to see completely separate images on the same screen.
Sony also announced a brand new PSP model that will cost $139.95 and launch before Christmas. Sony described the revamped console, which doesn't offer Wi-Fi connectivity, as an "entry level handheld."
Several new Vita games were announced as well including a version of Assassin's Creed, a new addition to Sony's first-person shooter series – Resistance: Burning Skies – and an augmented reality fighting game called Reality Fighters that uses the Vita's cameras to turn the world around the player into the arena.