When the Samsung Galaxy S3 hits shelves on May 29th, it won't want for accessories – check out the line-up here
When the Samsung Galaxy S3 hits shelves at the end of May, it won't want for accessories. Samsung has taken the wraps off an impressive line-up of kit for its new flagship phone – read on for the details…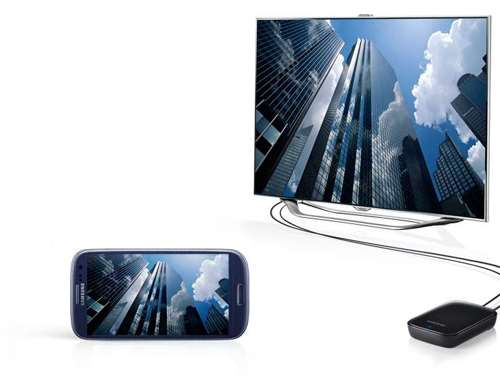 Samsung Galaxy S3 accessories – AllShare Cast Hub
The Galaxy S3's AllShare Cast feature lets you wirelessly share your phone's screen with other S3 users and DNLA-enabled devices over local Wi-Fi, AirPlay-style. If you want to go the whole hog and share your screen with an HDTV or HD projector, you'll need the AllShare Cast Hub.
Samsung Galaxy S3 accessories – Premium Audio Dock
With so many iPhone docks flooding the market, Samsung's aiming to compete on quality with its own-brand dock – a 100W tube amp that can connect using Bluetooth or a physical dock connector for charging.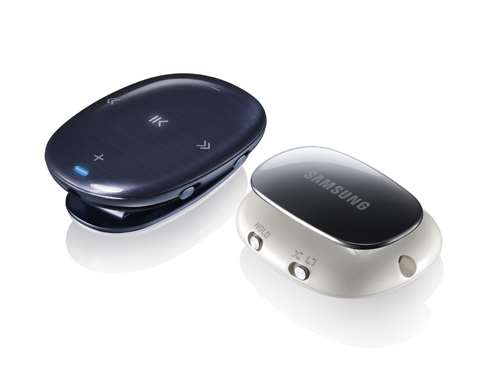 Samsung Galaxy S3 accessories – S Pebble MP3 player
"But I have a phone that plays MP3s," you say. Ah, we say, but the S Pebble is rather clever – it's a dinky 4GB iPod Nano-sized affair (complete with clothes clip) that can connect directly to your Galaxy S3 for quick and easy transferring of tracks. It has a 17-hour battery life, supports MP3, WMA, OGG and FLAC formats, and – of course – is available in the S3's launch colours of Pebble Blue and Marble White.
Samsung Galaxy S3 accessories – C Pen Stylus
The Galaxy S3's 4.8in screen approaches the Galaxy Note's 5.3in display in terms of screen real estate, so why not go the whole hog and use this capacitive stylus – optimised for the S3 – for doodling and note taking?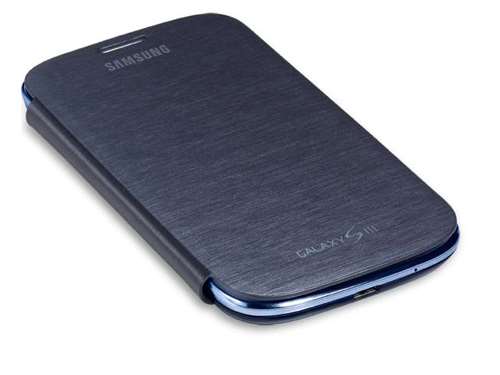 Samsung Galaxy S3 accessories – Flip Cover
Samsung's created Flip Covers for its Galaxy S II and Galaxy Note smartphones, so of course its new flagship is getting the same treatment. The cover consists of a replacement back with an attached screen cover (several colour options are available) that flips back when you want to use the screen. The advantage of having a detachable back cover – unlike the iPhone – is that you can use a screen protector that doesn't add any bulk to your S3.
Samsung Galaxy S3 accessories – Wireless Charging kit
Wireless charging is one of the standout features of the Galaxy S3. Samsung's done away with chunky after-market charging cases and delivered this kit, consisting of specially-designed replacement back for the phone that incorporates all the necessary tech, plus a wireless charging pad.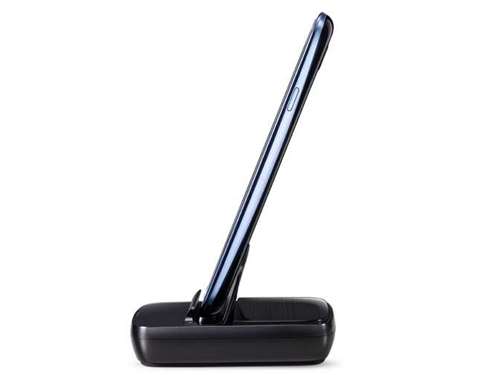 Samsung Galaxy S3 accessories – Docks and covers
Samsung's designed a range of additional covers and docks to accompany the S3. The Desktop Dock and Battery Charger Stand both feature flippable designs for easier portability, while the Universal Vehicle Dock uses a gear-locking mechanism to snugly grip your smartie.
Samsung's Protective Cover shields your S3 against the elements, protecting the back and sides and offering a degree of moisture protection with rubber caps for the headphone jack and micro USB port. The 0.5mm thick Slim Cover doesn't offer the same level of protection, but is compatible with the Desktop Dock and Battery Charger Stand.