A 13MP camera, 7mm thin body, an Exynos quad-core and a summer release – this is what you need to know about the Galaxy S III.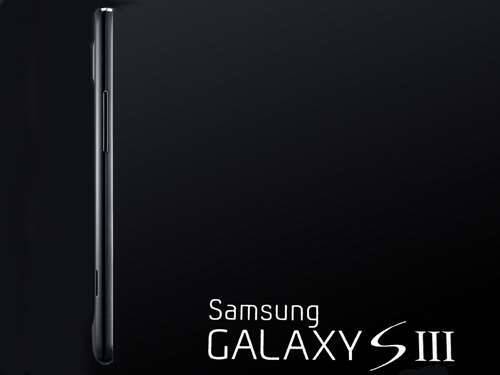 Samsung is undeniably an alpha gadget maker, and its totem of power is the Galaxy S II. After winning a flurry of awards, selling over 30 million smartphones and leaving consumers dreamy eyed and drooling over its dazzling Super AMOLED screen, it's no wonder the next iteration – the Galaxy S III – is a highly hyped release.
Below is a recap of everything we know so far. (Bear in mind that none of these rumours have been confirmed or denied by Samsung -- but they do make for some interesting reading.)
Samsung Galaxy S III – what we expect right now
So far rumours have pointed towards a 4.6in Super AMOLED Plus display on the Exynos quad-core, 2GB RAM and 16MP camera filled 7mm thin mobile. A winter release is likely with Samsung skipping an MWC reveal in favour of an unveiling nearer the Galaxy S III's actual release date.
Samsung Galaxy S III – February rumours
Samsung wants to hold off on unveiling the Galaxy S III until a date nearer to its release, around the US summer of this year. There's a chance that the 4.6in bendy screened phone leaked online could be the Galaxy S III in a ground-breaking form factor. It may also be just 7mm thick, making it one of the thinnest handsets in the world.
Samsung Galaxy S III – January rumours
The Samsung Galaxy S III has been spotted in a video showing a super thin, 5.3in (Note) sized screen. The fabled handset may not be showing up for MWC in February as Samsung re-assesses its release date. The code name (GT-I9300) for the device has appeared on Samsung's official page suggesting it could be nearing its release.
Samsung Galaxy S III – November rumours
The Galaxy S III will be coming with the power of a quad-core Exynos 4412 processor. This is Samsung's very own core created specifically for the mobile phone.
Samsung Galaxy S III – October rumours
The Galaxy S III could have a stunning camera with a huge backlit 16MP CMOS sensor for brilliant low-light shots. The S III will have a 4.6in Super AMOLED Plus display, a 1.8GHz dual-core and 2GB RAM.