I know I've bagged out in-built flashes before. I'm not the only one. It's for a good reason, too: an in-built flash in auto mode tends to produce pallid skin tones, harsh exposures and terrible shadows.
But what if there was more to your flash than just auto mode? What if your compact or SLR could take rather better shots with its in-built flash than you first thought?
There is a way; you just have to explore your camera's flash menu.
Hidden away in there you will often find options like first curtain sync, second curtain sync, slow-sync and manual power control.
Now, many of these terms may be alien to you (and sadly, all bar slow-sync are the domain of high-end compacts or DSLRs only), but they all add to the creative photographic experience.
First and second curtain sync are variations on the same theme. First curtain sync means the flash will fire at the start of a long shot (slower than 1/250, as it takes that long for a flash to fire). Second curtain means it fires at the end.
First curtain thus uses the flash to freeze a moving subject at the start of the shot and leaves light trails in front of it as it moves through the frame.
Second curtain sync is the opposite – it results in light trails behind the frozen subject.
Now, first curtain flash is a bit useless in my opinion, as it looks weird having light trails in front of a moving subject, but you can always try it out.
Second curtain, however, is lots of fun. Street photography, sports photography, or even studio work, can all be enhanced by using second curtain. Here's an example I shot a back at home while waiting for my current flashgun to be delivered.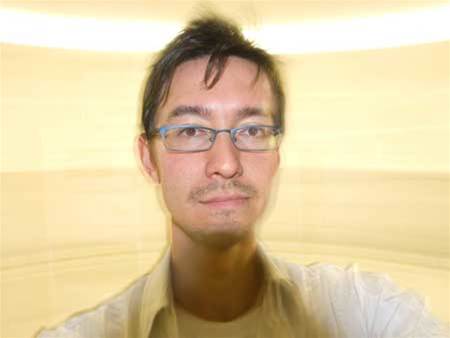 Moving along, slow-sync (often called night portrait mode in cheaper compacts) is similar to both first and second curtain flash. However, in this case, the flash fires in the middle of a long exposure. This means you can get light streaks all around a moving subject, such as a person and it's therefore great for party shots or interesting self-portraits. (See below).
As for manual control, it's useful when you find the auto flash level is too bright. This can happen a lot, so try it next time you are out. The results are variable, and of course you don't want to keep people waiting, but if you have time, you might end up with much nicer happy snaps!
Well, that's it for today. Hope you find these tips handy. Let me know how you go in the comments section below.
Looking to upgrade your digital compact camera? Read our DSLR buyers guide.