This 3D camera is jumping up and down trying to grab our attention away from the GX1 today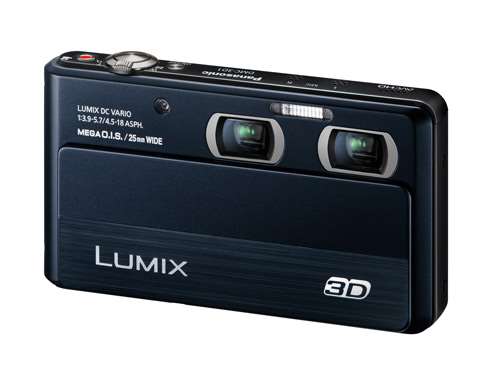 Panasonic has given photo enthusiasts two reasons to make a trip to the bank today and this one is actually pocket-sized. The DMC-3D1 features a twin lens unit which shoots 3D stills, 3D video and also in dual shooting mode, 2D images and video simultaneously.
Its an 12MP snapper (8MP for 3D) with 25mm wide angle lenses, 4x optical zoom and HD video skills at up to 8fps. The DMC-3D1 has a 3.5in touchscreen round back and you can pipe out your snaps and footage via SD card or HDMI to Viera 3D TVs. The DMC-3D1 will be released in December with no pricing confirmed from Panasonic just yet. We'll keep you posted with more news as we get it.