Google has just unleashed Ice Cream Sandwich – or Android 4.0 – and it's ready to take on iOS5 in the battle for smartphone supremecy. But how do they fare in the ring?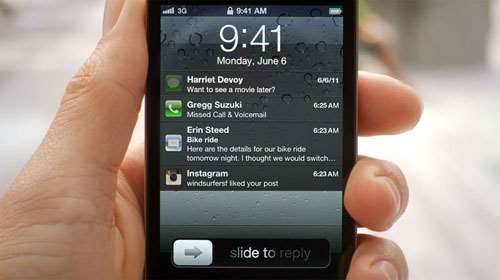 Android Ice Cream Sandwich vs iOS 5 – User Interface
Ice Cream Sandwich: ICS plays nice with both smartphones and tablets, combining the very best of Gingerbread and Honeycomb.
Its comically-named Roboto typeface keeps it fresh, while Apple-inspired UI tweaks like app folders, instant photo uploads to the cloud and an action bar to replace the physical keys keep everything flowing smoothly. Then there's the webOS-inspired flick-to-dismiss gesture while multitasking. Gingerbread icons have also been swapped for resizable Honeycomb-style widgets and notifications are accessible from the lock screen.
Multitasking is the real improvement, though, utilising the Recent Apps button in Honeycomb to pull up a list of open apps used in thumbnail form.
iOS 5: Unlike ICS, iOS 5 hasn't been overhauled, and on face value it appears almost identical to previous versions. Start prodding and sliding your way around, though, and you'll find new icons and apps for Videos, Music, Newsstand, iMessage and Reminders, a customisable Android-style Notifications Centre feature and integrated Twitter functionality. Notifications and camera can now be accessed from the lock screen, too, but multitasking remains exactly the same as before.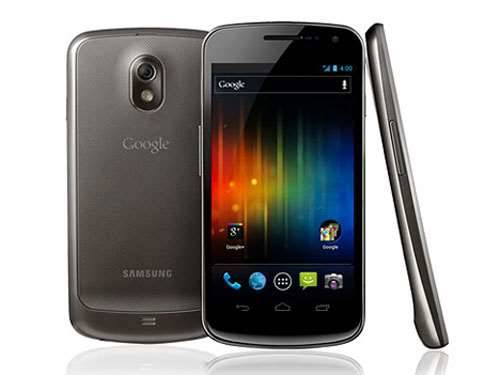 Android Ice Cream Sandwich vs iOS 5 – Hardware
Ice Cream Sandwich: The Galaxy Nexus is going to be the only phone this side of 2011 to sport the new OS. So if you're not particularly fond of Google's new toy, 2012 is when everything else gets a look in, including the newly announced Motorola RAZR.
The good news? Google has confirmed it's working on an ICS update for the Samsung Nexus S and other Gingerbread-flavoured devices. Unlike Apple, Ice Cream Sandwich fans have the luxury of choice, with a myriad of handsets available next year sporting the new OS.
iOS: As ever, Apple's new OS spans the majority of its ecosystem – and of course comes as standard on the new iPhone 4S. So whether you've got an iPhone 3GS or 4, iPod or iPad, you can upgrade to the latest version via iTunes. The only caveat? No Apple products = no iOS 5.
Android Ice Cream Sandwich vs iOS 5 – Tools
Ice Cream Sandwich: Android offers more data control by charting and even curbing usage. Bumped up Gmail previews and offline mail search are a bonus, as is 16-tab browsing with live previews and Google Chrome bookmark sync.
A whole host of improvements have been baked into the photo-taking department, too. We're talking about reduced shutter lag, panorama mode, time-lapse functionality and a basic image editor. Unlocking your phone with your face and its NFC-equipped Beam feature for sharing stuff are pretty nifty additions, too.
There may be no Siri onboard, but Android's improved voice command system is on hand awaiting instructions. It's certainly not as clever as Apple's "virtual assistant," but Siri might encourage Google to raise its game for the next instalment.
iOS 5: Siri is undoubtedly the star of the show and has taken voice recognition to the next level. iOS 5 also debuts iCloud – so it's playing catch up with Android, much like its over-the-air system updates – automatically pushing all multimedia, documents, calendars and mail to your iOS devices.
Apple also chucks in grid lines, face detection and image stabilisation to its camera capabilities, alongside viewfinder pinch to zoom functionality and (finally) the ability to use the volume + key as a shutter button.
Apple's also added a Reading List feature to Safari, allowing users to view pages offline. Much like Android 4.0, iCloud keeps this reading list synced across Apple devices, while the free iMessage service, Wi-Fi syncing and PC-free setup are the icing atop this Apple shaped cake.
NEXT PAGE: Social networking, operation, verdict.