MSI loooks like joining ASUS with a netbook powered by Intel's Atom n280 chip.
MSI will launch the Wind U123 in April according to Laptop Mag. The 10.2 inch netbook will be powered by Intel's Atom N280 processor and will be upgradeable to 2GB of RAM.
And it looks like MSI is getting fidgety in the overcrowded 10-inch market now that it's fighting for elbow room with the likes of Dell, HP and Acer.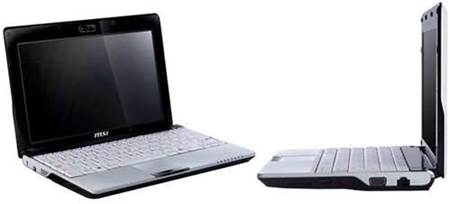 "Everyone is playing in the 10-inch game and now the most important factors are brand, features, and design," said MSI sales boss Andy Tung. "We are going to fine tune the price, performance, and design. This is our foundation and we are going to do our best to maintain and increase market share."
But when asked if MSI would break out of the 10-inch market and produce laptops with bigger screens, Tung remarked, "There are rumours of 11.6 and 12-inch solutions from other companies. We have that in development and can bring that out of the gate." µ