If you're still deciding on whether to get a PC or a Mac, then don't miss our August issue for our definitive verdict on computing's great debate. And you get our 22in LCD monitor shootout, plus reviews of the hotly anticipated Android phones, HTC Desire and Legend
IS THE BEST PC A MAC?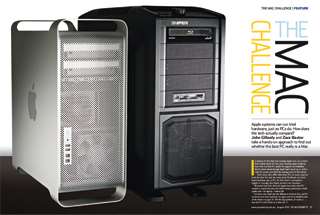 It's computing's ultimate battle. And in this comprehensive feature we try to find out whether the best PC really is a Mac. We've picked four Macs from the Apple Store, then asked PC vendors to match the price but try to deliver better performance, build quality and - for laptops - battery life. It's the ultimate labs test, and if your'e considering the switch, you shouldn't miss this feature.
22in MONITOR SHOOTOUT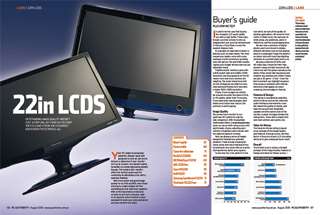 Outstanding image quality needn't cost a fortune, but how do you sort the eye candy from the eyesores? Our screen test of seven of the best 22 inch monitors on the market reveals all. The big surprise? We can reveal which $195 budget monitor wins the entire roundup.
ANDROID! HTC DESIRE & LEGEND REVIEWED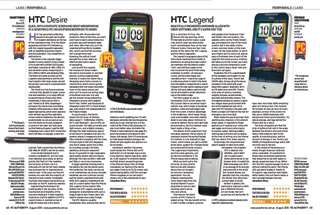 You've heard about them. you've probably Googled them. But no-one has given the HTC Desire and HTC Legend quite a going-over as we have in our latest issue. We give the HTC Desire and HTC Legend the PC Authority Labs treatments and show why you can no longer ignore Android. Has HTC stolen Apple's thunder?

PART 2: PC BUILDING - THE DARK ART OF THE PSU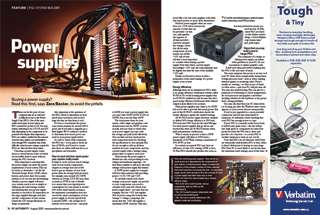 Few parts of any PC build are as important as the power supply unit (PSU). Despite this, they are neither certified for the power they deliver, nor standardised. Zara Baxter shows you how to avoid the pitfalls, and how to understand the finer points of PSUs. If you're building a new system, or upgrading, this should really be required reading.
On the Disc: LP Recorder 8.8 (Full version!)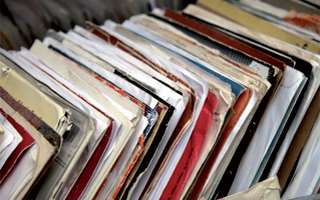 Having a classic vinyl collection collecting dust is a crime to great music. One of the best things you can do to preserve your collection is to convert it all to digital. In the latest issue, we not only have a four page feature showing you how to do it with the best audio quality, but we've also bundled a full version of LP Recorder on the cover disc.
On the Disc: LogMeIn Pro2 (Full Version!)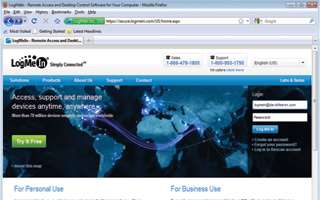 Be anywhere and be connected to your PC. In this issue we also feature a 'How to' to help you get the most out of this software. Open large files without sending them, listen to music - do it from anywhere in the world.
Head to your nearest newsstand now and get your copy!