Vietnamese bloggers get their hands on Apple's new iPad. Check out the video to see what it looks like.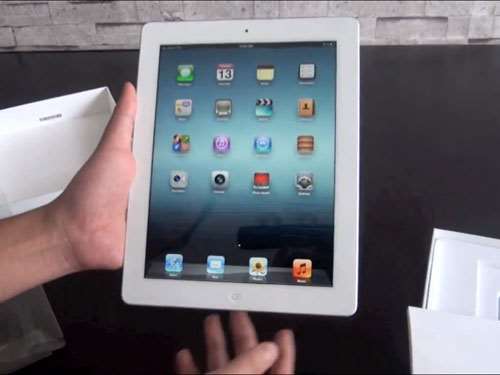 The new iPad doesn't officially go on sale until this Friday, but it seems some lucky folks have already got their mitts on the retail edition of Apple's Retina Display-toting tablet.
Vietnamese blog Tinhte.vn has posted a video of the new iPad being unboxed, which is very nice if you like that sort of thing. The specific iPad is a 16GB model with 4G, and you get to see the new camera lens and SIM tray in the flesh.
Being from a Vietnamese blog, the video's commentary is all in Vietnamese, so unless you happen to speak the language it's all about the pretty pictures.