Stuart Turton spends the second day of his one week odyssey with Linux, battling Fedora and DVD playback troubles, while trying valiantly not to go back to the relative 'safety' of Vista, as frustrations start to boil over.
In day one of his seven day experiment with Linux, Stuart Turton handed his life over to the alternative OS, trying to ignore the spell of Microsoft and getting busy with his first ever Ubuntu install. Now on day two, Stuart learns a thing or two about playing DVDs on his new system, while learning to deal with Fedora.

But will Linux get the better of Stuart, before the week has even begun?


Day 2: My life with Linux

Fedora hates me. I know this because it refuses to do a single thing I tell it. It's taken me all morning to get the darn thing installed, as it kept crashing at the install screen on my work machine.

With my temper in shreds, I end up using my laptop to install the OS on an external hard disk, which works brilliantly until I try to start it for the first time, at which point it gleefully crashes again.

A quick restart and everything seems to be working, except it won't output to my external monitor. Given that my laptop has a 13in screen, this is a problem, but one dwarfed by the refusal of the Evolution email client to connect to my company's Exchange Server, despite all the literature boasting quite heartily the opposite.

A quick scout around the ever-handy forums reveals I need to install a separate Exchange plug-in, which takes me for my first jaunt into Fedora's terminal interface. The terminal is a standard of all Linux distros and is basically the text interface behind the shiny icons.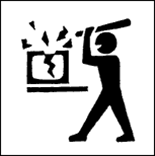 For anybody au fait with its commands it offers a speedy way to install and configure applications, but for me it represents a rather startling trip down memory lane and my first fumblings with DOS.

Using the "apt" command I install the plug-in, type my account information into Evolution and watch as precisely nothing happens.
I retreat back to the forums to find at least a dozen possible explanations for this annoying oddity, but I simply don't have time to explore them, as my editor would like to know why I've spent my morning swearing at the screen instead of doing any work. To my shame, I end up retreating to Vista just to read my email.

It's not all bad news, though. It's pay day so I decide to splash the cash. I pick up a cheap DVD on the way home, fire up Ubuntu and I'm off. Only I'm not, because while Linux recognises the movie happily enough, for some strange reason the Totem Movie Player decides not to play the film, claiming it can't read the media.

There's no hint at what the problem may be or link to where I can find help, and quite frankly I'm too miffed with Linux today to be bothered traipsing the Internet to find out (I now know it's to do with the need for a paid-for codec, just in case anyone's readying their email).

For the second time today I turn lovingly to Vista and fall asleep watching The Kingdom. I should have listened to Totem, it's an awful film.
---
*Be sure to check out Day 3 of Stuart Turton's experience with Linux, where he gets to blame Nvidia for his ensuring troubles, obsess over forums on his search for greater guidance and much, much more. Coming soon...
Also see our series on the Free Linux Apps You Can't Do Without