Nokia's upped the stakes – and the megapixels – in the war for camphone superiority. Does the 808 PureView's extraordinary camera have a shot?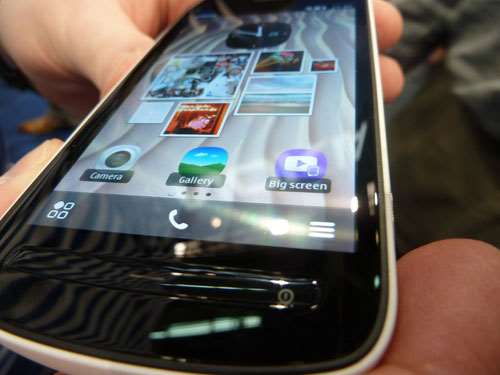 Nokia 808 PureView – overview
There's no hiding from the headline feature on Nokia's freshly-minted 808 PureView – this phone has a scarcely believable 41MP camera resolution. Whether it's any good as a phone is almost a moot point, because the Finns' latest effort is at least as much about its lensmanship (and arguably more) than about its abilities as a conversational device. Let's zoom into the details…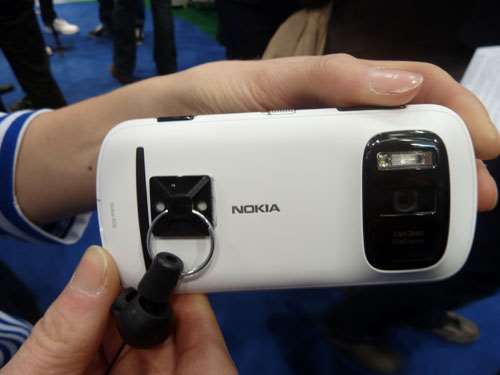 Nokia 808 PureView – build and design
Nokia's thrown away its recent design language for the 808 PureView. There's no sign of the Lumia series' slick unibody form, nor even of the solid angular designs we'd seen on later N Series phones. If it wasn't for the large bulge housing Nokia's 41MP optics, you'd think this was a phone from the middle of the last decade. No joke. And that camera's no joke, either…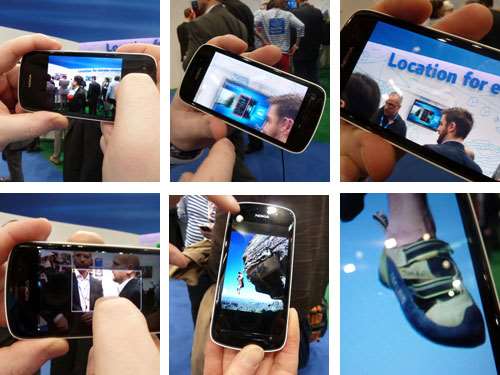 Nokia 808 PureView – camera
We haven't had a chance to examine a shot snapped by the Nokia 808 PureView in detail yet, but suffice to say they're big. There's an incredible level of detail when you zoom in, as you'd expect from a 41MP image. Of course, that comes at the cost of space – the image we snapped was 7MB and we've heard of others up to 12MB.
Sadly, we're told there's no way to resize in camera, so you're forced to make a choice between shooting something for Facebook, or shooting it for print. You might even miss that double rainbow while you're thinking about it. A neat feature lets you crop to zoom. It's a nice touch, but with this many pixels about, you can probably just crop it later.
Despite our reservations, there's no denying that the 808 PureView's optics are truly mind blowing. And the €450 price tag (AU$561) will tempt camera geeks towards choosing this as their next phone.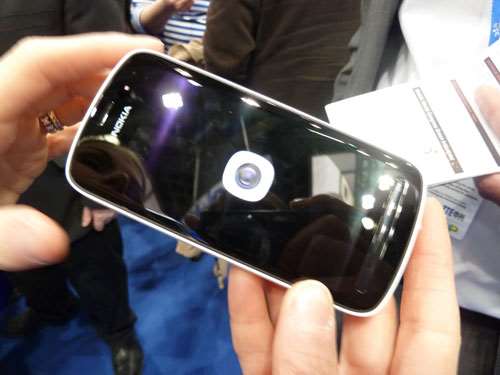 Nokia 808 PureView – phone
Honestly? You've got a 41MP sensor and you want to know about the phone? Well, okay, but you're not going to like it. Nokia's 808 PureView is bereft of that slick Windows Phone interface that's starting to feel synonymous with Nokia phones – instead you'll be stuck with an outmoded Symbian Belle OS that's even Nokia doesn't believe can keep pace with modern smartphone operating systems. Too bad.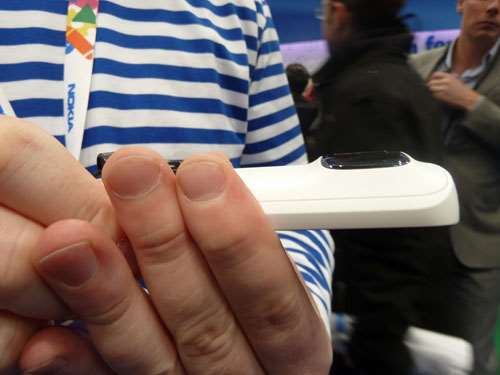 Nokia 808 PureView – first impressions
If you want a 41MP camera, you'll not find one cheaper than Nokia's mid-range 808 PureView. But that's a lot of money to pay for a phone running Symbian, especially when you can't share your giant images without running them through Photoshop first.
Don't get us wrong – we're on our feet applauding Nokia's achievement here. We're just not sure we can bring ourselves to think this will be a sensible choice of phone for more than a handful of people. Even so, our minds are blown, and that could well inform an ill-judged purchasing decision. We'll be back with a more considered opinion when we've done our full review.