MS wants everyone to play games, and this new controller is a fantastic effort.
This is pretty impressive - Microsoft's just announced a neat new controller designed to help gamers with limited mobility to play games with greater ease. The Xbox Adaptive Controller has been designed to work with many of the adaptive switches that many mobility impaired people may already own in an easy-to-use, plug-and-play manner.
The controller was designed in partnership with a number of organisations, including The AbleGamers Charity, The Cerebral Palsy Foundation, and Warfighter Engaged. As well as working with adaptive switches, the controller also features two large buttons already built-in, which can be customised to act as any input from a standard controller.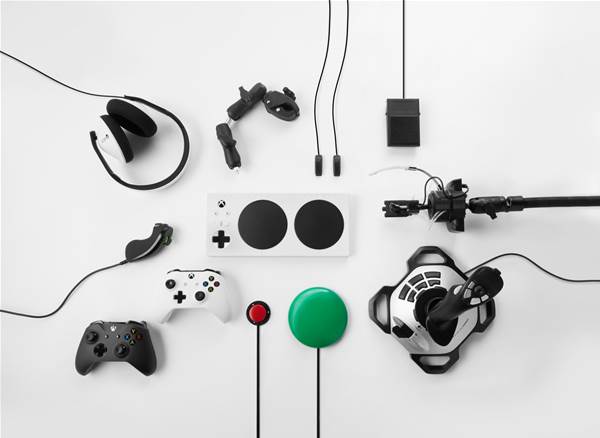 Microsoft's Chief Accessibility Officer, Jenny Lay-Flurrie, said in a blog past today:
Today we celebrate the seventh annual Global Accessibility Awareness Day and announce new technology and resources for people with disabilities. The goal of GAAD is to get everyone talking, thinking and learning about accessibility. For us, it's also about digging deep into how technology can empower the 1 billion people worldwide who have disabilities. Not only is it important that we do this for our customers and our employees, it's also an exciting area for technology and innovation to drive incredible impact. In 2011, the World Health Organization changed the definition of disability to the result of a mismatch between what a person wants to achieve and the environment or society that he or she lives in. Technology can play a leading role in bridging the gap. It's both exciting to think about the tremendous opportunity to empower and humbling to think about our responsibility to get it right.
This is a fantastic offering from Microsoft. The Xbox Adaptive Controller will be available later his year, for Xbox One and Windows 10, and will retail for $US99.