Some people may love the idea of having a photo frame displaying regular Twitter updates while you go about your daily business. Others, not so much.
The explosion in popularity of Twitter has been one of the Web's great social media success stories since Facebook first had people skipping lunch breaks to update their status and tag party photos.
Now the phenomenon seems to have gone beyond the PC and phone, with a Twitter-enabled digital photo frame promising to bring 140-line Tweets into our living rooms, offices, and kitchens.
A good idea? We've already written about the appeal of fake celebrity Twitter users, and of course there's PC Authority's own Twitter feed. In Iran, Twitter has become an outlet for information about the current protests and political unrest.
As an office accessory, it could be an interesting way to keep updated on work-related Twitter users. If you're using Twitter to keep in touch with friends and family, we're not so sure it beats a photo of the people themselves, though you can always switch to a photo if the constant Twittering gets too much.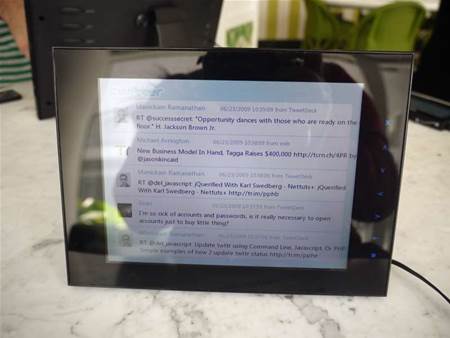 Kogan's 8in digital photo frame, with Twitter feed. The Kogan frame is wireless, and is priced at $159, and can also sync with Facebook.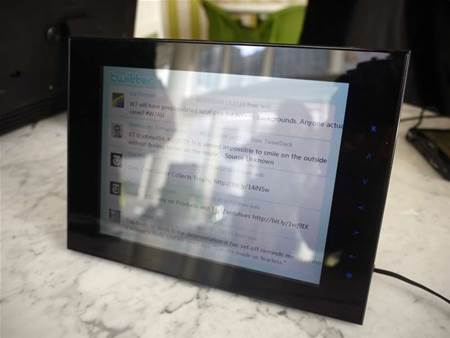 Did you know it is almost impossible to smile on the outside without feeling better on the inside? One of the many affirmations that can be found via Twitter.