Eastman Kodak's prints start to fade after 131 years in the photography game. Well, it only invented the digital camera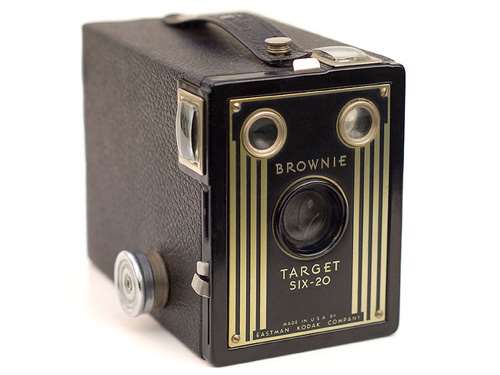 Paul Simon must be kicking himself. Nearly 40 years after he begged Mama not to take his Kodachrome away, its parent company turns out to be the real threat to his amateur photography preferences. Kodak – after years of under exposure in the digital arena – has filed for bankruptcy protection.
Kodachrome is just one of Kodak's many landmark innovations. It was the first mass market film to use subtractive colour and outlived every one of its contemporaries on the 35mm colour film shelf. Among Kodak's other achievements are the invention of roll film (which made movies possible), bringing photography to the masses, and the digital camera (created by one of its electrical engineers). It was also the first company to create a megapixel sensor (1.4MP) that could produce a 5x7in print via digital capture.
But Kodak couldn't keep the momentum of its digital innovations and its lack of development thrust may have cost it the ultimate price. The compnay has filed for Chapter 11 bankruptcy protection to keep its creditor wolves from the door while it attempts to keep itself afloat.
Meanwhile, Kodak's extensive patents are being used to try to recoup some cash – Apple, Samsung and HTC are all in the firing line of Kodak's lawyers. It's sad that a company that almost single-handedly gave us amateur photography should have to enter a scrappy patent war to keep itself in the game, but we'll always have the memories. And the song.