Meet the world's first official beverage cooler to go all the way up to 11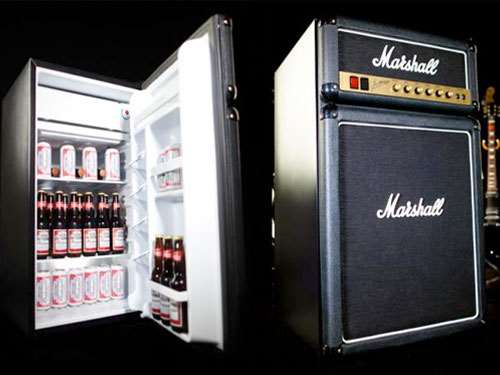 Legendary amp maker Marshall has blessed the gadget world with an officially licensed Marshall amp fridge which combines the legendary styling of a Marshall amp with the all-important function of a beverage cooler.
When fully stocked with your drink of choice the Marshal amp fridge will automatically increase the cool-factor of any room it adorns by approximately 600 per cent, according to our initial set of rough calculations.
The fridge has a volume knob that goes up to 11 and an introductory price of US$200.