According to newly released data from the US, digital distribution accounted for 48% of PC games sales in 2009. It seems that the market is a lot healthier than we were led to believe
Over the years many voices have declared PC gaming dead. We have seen developers abandon the platform for consoles, citing piracy as the cause. Game stores have slowly relegated PC games from prime shelf position to one tucked away in the back corner - even Microsoft dumped AAA PC game developers from the company.
It seems though that the demise of the PC as a games platform has been exaggerated. The reason is that until very recently sales data ignored digital distribution and focused on retail sales. This has now been rectified, with the latest data released by US company NPD revealing that 48% of PC unit sales in the US in 2009 were digital.
That translates to 21.3 million games downloaded in the US. Interestingly although 48% of games were sold online, it only worked out as 36% of the revenue. This highlights the fact that it isn't just convenience that has PC gamers shopping online; it is also that games are generally cheaper than in stores. Add to this the massively popular sales held on Steam and Direct2Drive and you have an environment where online provides better value for gamers than brick and mortar stores.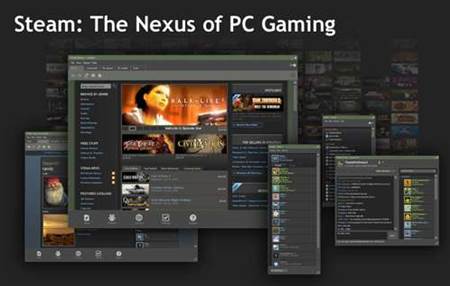 Buying online provides better value for gamers than brick and mortar stores
Unsurprisingly the top online outlet for games is Valve Software's Steam. This is followed by Direct2Drive. The rest of the top five is filled by game publishers, with Blizzard.com in third place, EA.com in fourth and Blizzard again at number five with Worldofwarcraft.com.
This means that a large chunk of the sales are one title, World of Warcraft, but there is still diversity out there. Blizzard.com sells World of Warcraft, but it also sells older Blizzard games like Warcraft 3 and Diablo 2. These are tied to the user's Battle.net account and downloaded from Blizzard. It will also be selling the highly anticipated Starcraft II: Wings of Liberty digitally, which should make the 2010 numbers even more interesting.
While Blizzard doesn't utilize other online retail outlets, EA does. So while EA.com makes it into the list on its own accord, some of the biggest selling titles on Steam and Direct2Drive are published by EA. This is a remarkable turnaround for a company that only a few years ago was seen as one of the biggest enemies of the PC thanks to poor quality console game ports and a general ignorance of the needs of PC gamers.
Are you comfortable with purchasing games online? Add your comment below.