Here's all the gear you need to slice and dice your way to a geekier kitchen.
Liven up your kitchen with these geek-flavoured curiosities. Most of this stuff can be ordered online through a quick Google search (just be mindful of International shipping costs.)
Joseph Joseph Fruit Invaders Chopping Board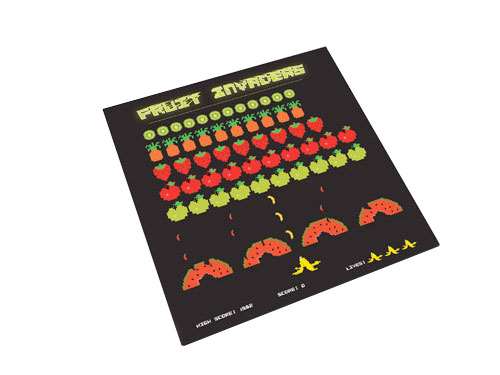 Your banana is warming up, ammo fully stocked. The watermelon energy shields are up and running. In the distance you can hear the rumble of the green apple ships, the first wave of destruction. This is it. Your time to shine. Then you snap out of it and realise you're just chopping up some fruit salad. That was a brilliant daydream though, wasn't it?
Click n' Cook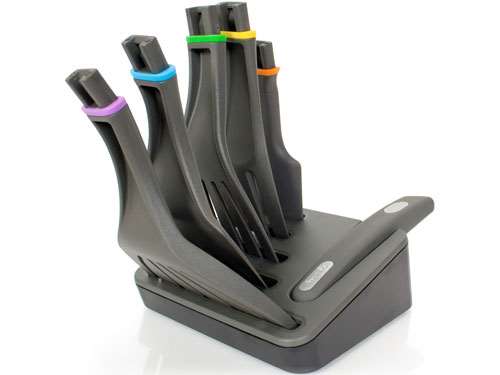 If your kitchen's more cramped than a hobbit's flat in a model village then you'll know that space is at a premium. Enter the Click n' Cook, a modular cooking implement set featuring spatula and mixer attachments with a single removable handle to share between them. Lock, load and mix your heart out.
Star Wars Chopsticks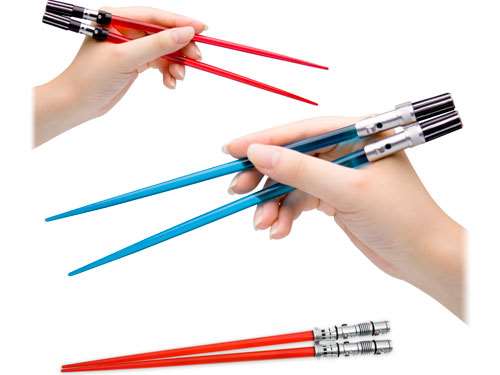 You could describe these Star Wars chopsticks as replica laser weapon nutrition holding implements. Or you can stop being clever and just use them to shovel noodles down your ravenous gullet. May the fork no longer be with you.
Canon shot glass lens set
These Canon lenses may not take shots in the traditional photographic sense, but they'll happily store your tipple of choice until it's time to neck it down. Just try not to confuse them with the real deal. An expensive, not to mention sticky mistake...
Taylors Eye Witness 5 piece coloured knife block set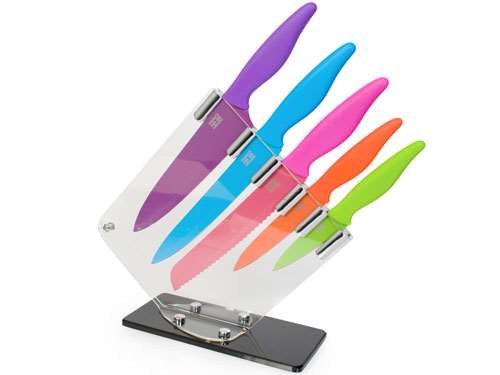 Even the colour blind will be able to appreciate the minimalistic beauty of this stylish knife set. Stored in a clear acrylic block, each knife is colour coded for ease of use. If you still end up mixing up the bread knife with the chef's knife then we're afraid you're just not cut out for this level of culinary operation. Back to peeling spuds for you. Off you go.