Wondering how to make the most of the digital entertainment revolution? Here's our guide to the best digital media technologies for your home
Digital home entertainment has come a long way in the past few years. Not only can your home be equipped with digital TV, but vendors are looking to a future where your house can have movies, music, downloads and more seamlessly networked to your big screen TV.
One of the biggest developments has been the arrival of the media centre. From Windows Media Centre PCs to Apple TV, set top boxes that stream video to your TV, and PVRs that record and manage your TV schedule.
TV manufacturers are also on board - with many big brand name screens being networked with Ethernet ports, and having built-in access to sites like YouTube. The DLNA standard is allowing more seamless networking of TVs, laptops, and other equipment.
So where do you start? Below we've collected advice on key areas and issues relevant to the new digital home.
The future of TV in the home
Intel in your TV? This is what your next desktop wallpaper could look like . . .
s this the highest resolution desktop we've ever seen? It looks a bit like Windows from a distance, until you get up close. High resolution beach-scapes, ultra-realistic water ripples - is this the highest resolution desktop we've ever seen? Not quite. The menu system you see in our photo gallery (click the photos on the right) is on a TV, showing live TV, with desktop Internet apps (widgets) overlaid.
Watch TV anywhere
Was it really only 18 months ago that the idea of watching TV streamed over the internet to your PC seemed exotic? The new TV landscape is about enjoying programmes however and wherever you want, whether on the big screen, your laptop in a hotel room, or on a portable media player - even on a mobile phone. But are you making the most of the opportunity? If the PC TV wave is passing you by, we're here to help you get up and ride it.
The 101 Greatest Websites (you've never seen): Movies and TV
Some absolute online gems for watching, streaming and discussing classic film and TV, blockbuster movies, and cult sci-fi.
Digital Media Servers and NAS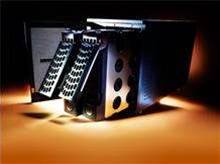 Expert guide to Windows Home Server
Find out how Microsoft's impressive new OS will share and back up all the data on your home PCs, among other tricks. On a self-build WHS system, the installation of the server software itself is straightforward - far more like Vista's hands-off approach than the complexities of Server 2003, and reasonably quick, too. In this feature, we're going to explore the features and benefits of a completed WHS setup, and how to manage and set up the software for your home network.
Home NAS Box Roundup: 7 boxes tested
With the price of hard drives plummeting, it doesn't really cost a great deal to fill your home PCs with vast amounts of storage. But, with more homes served by their own wired and wireless networks, there's a better way to store all your music, movies and documents.

Picking the Perfect Home Entertainment Box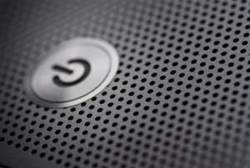 Part 3: networking your TV, PVR, console, set top box
The was a time when internet access was relegated to the study, but these days the lounge room tends to be the heart of the home network. As more lounge room gadgets demand internet access, you might need to overhaul your home network. We look at Billion's BiPAC GS08 Gigabit network switch
part 4: What's the best way to record your favourite shows?
There was a time when the humble VCR was the pinnacle of lounge room technology. Some people even mastered the dark art of programming their video recorder. Now we have the Season Pass
Part 2: creating a P2P season pass
Set n' forget recordings are what make PVRs so great, but uTorrent lets file-sharers download each week just as easily.
Part 1: Internet video on the PS3
The games console is looking more attractive than ever as the centrepiece of your digital lounge room. Now the ABC says the its Catch Up TV service will be made available on your PlayStation 3.
How to Pick a Great Flat Screen TV, And Not Get Sucked In By Marketing Hype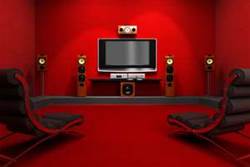 Part 7: Should you upgrade your TV for DLNA?
If you'd like to stream video to your big screen TV, you need to know about DLNA. The number of DLNA-certified televisions has more than doubled in the last three months. Here's what you need to know.
Part 4: LED and backlighting
At the budget end of the market your choices of display technology are LCD or plasma, but forget the marketing war. Our HDTV Buyer's Guide in the July 09 issue of PC Authority has expert tips, tricks and secrets to buying an HDTV on a budget, including the following advice about screen technologies.
Part 6: TV tuners and "Digital Capable"
These days all HD and Full HD televisions should come with a built-in HD tuner, which lets you watch stand-def and high-def digital channels. If you're buying a flat screen TV, some marketing tactics when it comes to 1080p and 720p can be deceptive. Here's what you need to know.