Here's some kitsch kit to liven up your streamlined, minimalist gadget horde.
Most of these product are completely unnecessary and are a highly questionable way to spend your money. But that's the joy of being a geek: the world's junk is our treasure. [Note: some of these products are only available overseas, so be mindful of shipping costs.]
500XL Earbud Speakers
For the Apple addict who has every device pumped out of Cupertino, try these speakers inspired by the white earbuds you get bundled with your iPods and iPhones. Because let's face it, gadgets are just cooler when they're way bigger than they're supposed to be.
Portal Bookends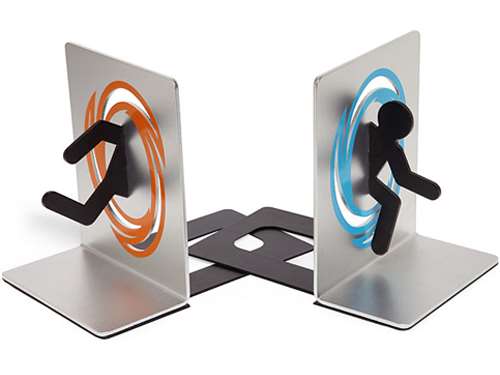 If you can't find any paper and glue books, wrap these Portal bookends around a few e-readers or your internet radio – anything will do. Just keep them out of the kitchen if there's any cake around.
Star Wars Darth Vader Baking Tray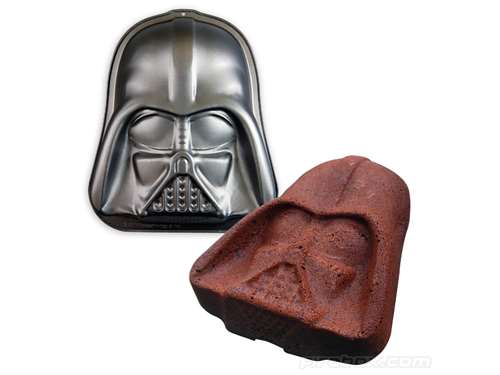 Speaking of baked goods, this tray in the shape of Darth Vader's noggin will make sure the recipient never gets asked to sort out the dessert for the fancy Christmas supper ever again. Still makes us shudder.
Mathmos Bike Wheel Lights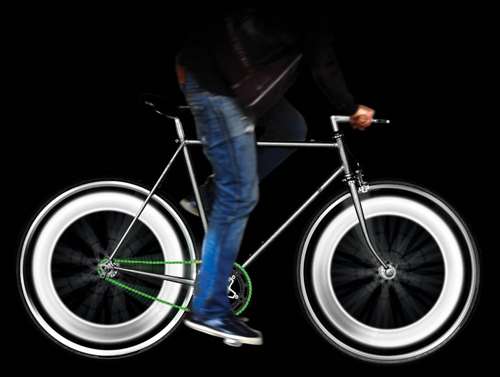 Ride a light cycle without forking out for a replica Tron motorbike with these LED wheel lights – they screw directly onto your bike wheels and glow as you ride thanks to motion sensors. Available in multi-coloured too, but we like to think Jeff Bridges would go for white.
Pac Man Cufflinks
Ah, the inevitable joke cufflinks. But a duo of Pac Man and Blinky around the wrists will earn you plenty of retro brownie points and should mean you get something decent next year.
Bubblehead Webcam
Built-in mic, 1.3MP for video calls and a snapshot button – so far, so regular webcam. Then again, there's one dressed as Superman and you can move the Bubblehead limbs about. And the person on the other end of the business call will be none the wiser.
Snowball Launching Crossbow
If you happen to be visiting a chilly region of the Northern Hemisphere, this snowball crossbow – which works more like a slingshot – will provide the most fun you'll have this Christmas. Snowball fights will never be the same again.
Camera Lens Mug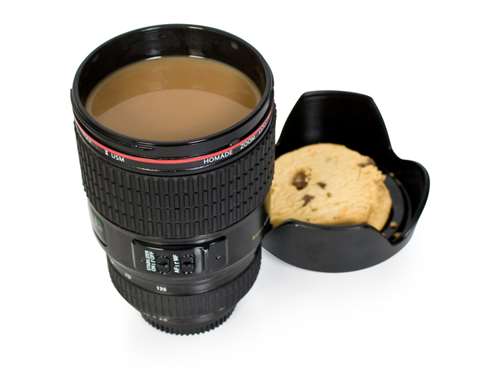 firebox.com
What to get for photography fanatics when you can't afford a new lens or book of snaps? This mug comes complete with a lens cap for storing biscuits and is high on attention to Canon detail.
Ninja Star Coat Hooks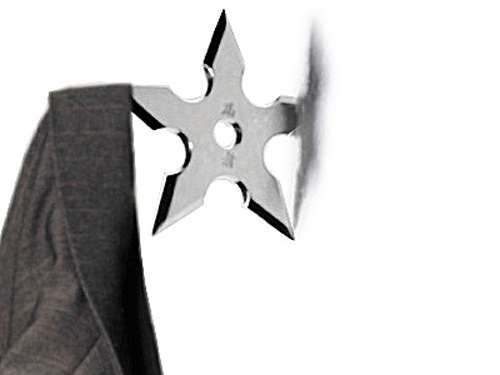 Perfect for hurling jackets onto assassin-style, these ninja coat hooks will make all the other home fixtures cower with fear. You could also hang your Samurai umbrella up there for good measure.
Arcade Light Switch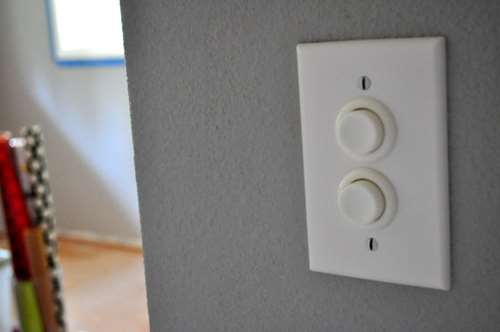 Available in customisable colours to match your mate's favourite arcade game, these light switches will add a subtle hint of gaming kitsch to their living room – if they're allowed to install them that is.