Nintendo builds the ultimate Christmas gift for Mario-loving rev-heads.
Geeks take note: Nintendo has built two life-sized Mario Kat vehicle replicas to coinicide with the release of Mario Kart 7. Mario and Luigi's signature karts were unveiled at the LA Auto Show at the Los Angeles Convention Center and will be on display beween the 18th and 27th of November.
To create the life-size models, Nintendo teamed up with West Coast Customs -- the production team behind the popular MTV show Pimp My Ride.
"We've played Mario Kart games for years, so it's a dream come true to bring these karts to life," said West Coast Customs CEO Ryan Friedlinghaus. "We think people will be blown away by seeing these cool video game vehicles in person."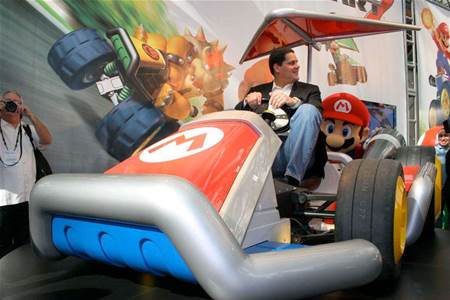 Both karts are electric and can actually be driven, although we probably wouldn't want to try doing a ramp jump.
The iconic Mario Standard kart comes with a glider attachment for "soaring through the air", while the Luigi Bumble V kart features a rear propeller "for underwater navigation" (we smell a lawsuit coming on).
Nintendo aims to give away both karts to two lucky punters after the promotion runs its course. Unfortunately, the competition is open to US Gamestop members only. Guess I'll have to stick to my Ford Laser. At least it's red.