From new Intel Core i5 and i7 laptops, to USB 3.0, Tegra, Ion and more, here's what we've seen at the world's biggest consumer electronics show in Las Vegas.
Last year at CES the netbook craze was in full swing - a year later, and mini laptops are still huge at the Consumer Electronic Show in Las Vegas, but there are new exciting developments too.

If you're buying a laptop in 2010, you'll be introduced to some new options, including the smartbook, in some cases running non-Intel chips, and running Chrome and Android. There's also a number of exciting features to look for, including USB 3.0.

We've been trawling the halls, and here are some of the highlights in laptop technology:

Core 2 Duo no longer the big boy in town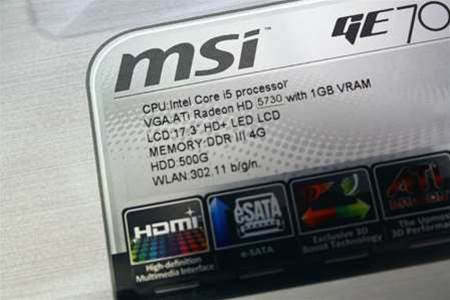 If you're looking for a cheap, mid-range or very fast laptop in 2010 with the latest technology, you'll be looking at Intel's new Core i3, i5 and i7 lineup. The big vendors at CES have Core i5, and i7 laptops on show, including HP, ASUS and MSI. The big news here, apart from faster clock speeds, is the arrival of hyperthreading, enabling processors to handle multiple threads (something not on Core 2 Duo CPUs), and Turbo Boost, which speeds up processor cores in the Core i5 and i7 chips. Intel gave us a demo showing the two features working in tandem to achieve maximum possible performance.
Less reason to hang your head in shame for integrated graphics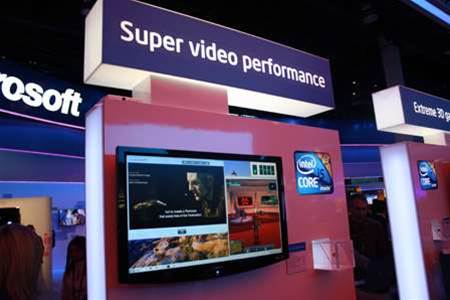 Intel is jumping up and down at CES about the performance of HD Graphics, the new integrated GPU for the mobile Core i3/i5 lineup. Major benefits here, we hope, will be improved Blu-Ray playback (an issue in the past, and something Nvidia made a fuss about), and better flash and streaming video performance. Games too, should run better, but don't think for a minute that you can do without an ATI/Nvidia card for serious game performance. Unless you want to hold your breath for Larrabee. Also keep a lookout in upcoming laptops for Nvidia's Ion, which we spotted on the show floor.

New netbooks that are smaller, better and hopefully, even cheaper


We've seen dozens of brand new as-yet-unreleased netbooks on display at CES, we're happy to say that it's going to be a big year. The big news is Intel's new "Pine Trail" platform - with a new n450 Intel Atom chip with onboard graphics. The thing we're impressed with is the size -a smaller footprint and better thermals mean vendors like Dell, ASUS and MSI have been able to shave even more of the average size of a basic netbook, approaching the 1Kg mark. Like the Core i3/i5 laptops, graphics for these netbooks will be better than before - Dell is talking up high definition video on its new Mini 10. Good news, as we've seen an HD Skype-certified webcam on show here too. Clock speeds are the same as the previous Atom, the N280 - so don't expect any serious multitasking improvement.

Sharing those videos with your friend, just got really fast


There's a lot of noise being made here at CES about the speed of USB 3.0 - for god reason. It offers a theoretical maximum throughput of 5Gbps, compared with 480Mbps for USB 2.0. we even saw at the ASUS stand a demo showing a 2.1GB file being dragged from a laptop to an external hard drive in around 1 minute. If you're buying a laptop in 2010 it's worth keeping this in mind, as your computer will need the capability (or an add-in USB 3.0 controller) if you want to connect a fast USB 3.0 external hard drive (such as the one we saw from Western Digital). We can't help wondering what will become of Firewire and eSata.
Gaming machines no longer cringeful to look at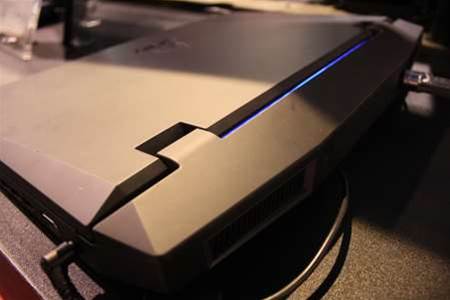 Beauty is in the eye of the beholder, but we can't help but saying this ASUS G73Jh is possibly the classiest gaming laptop we've seen. Maybe it's just us, but it's always seemed that manufacturers have a tendency to think gawdy equates to impressive when it comes to "hardcore" gaming laptops - a certain machine with red flames comes to mind. This understated matt black design, with stealth fighter like angles, and blue lighting at the hinge area hits the mark.
The Android laptop arrives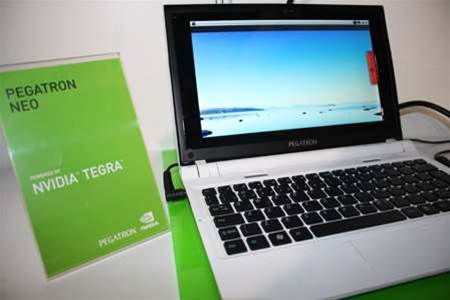 Thanks to Windows 7, Microsoft and netbooks are a safe bet again - but one thing is clear at CES this year. If you want a simpler, possibly cheaper netbook, then alternatives are coming in the form of Android laptops. Some people are calling them "smartbooks" and they use processors like those from Qualcomm or Nvidia's Tegra. HP showed an Android laptop in presentations, and Nvidia's stand was packed with Android prototypes. A mobile phone OS on your laptop? Hopefully a good thing.