We pit the iPhone 4S specs against the Samsung Galaxy S II. Read on to find out which phone comes out on top.
Finally the waiting is over and the new iPhone has arrived to enthrall/underwhelm the masses. But is it too little, too late? The mighty Samsung Galaxy S II is already waiting in the wings, ready to take the world's leading phone manufacturer on in a battle for smartphone supremacy.
Read our in-depth review of the Samsung Galaxy S II.
So in a fight to the death between the handsets, with the parent companies already at war, who will win? Let's take a look at the stats. [Note: our hands-on time with the iPhone 4S has been brief, so the following showdown is primarily based on the specifications of each phone – we'll provide you with a more in-depth and definitive faceoff soon.]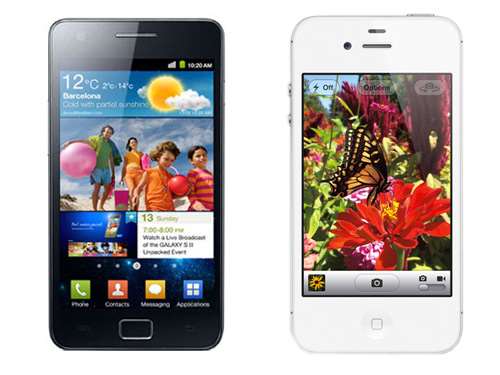 Build
Galaxy S II: Super sleek and sexy slim at just 8.7mm thin (apart from the 9.9mm bump), the Galaxy S II weighs just 116g. Plus there's the Android-based button and two flanking touch-sensitive controls that even your Gran would have trouble getting wrong.
iPhone 4S: The iPhone 4S's 140g, 9.3mm form might feel more solid in your palm but it'll weigh down your pocket after a while. We know lots of people were expecting a slimmed-down iPhone and possibly gesture controls on a larger home button but we reckon what's inside will distract us from a redesign – for now. We'll give this to Samsung.
Winner: Galaxy S II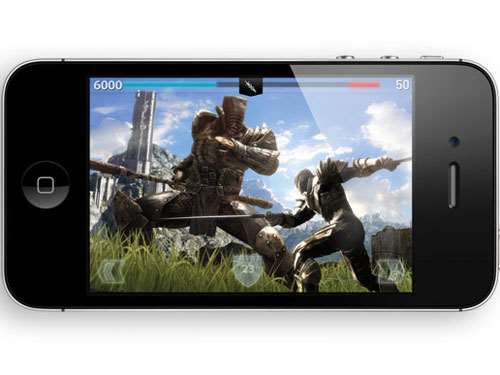 Power and Performance
Galaxy S II: The 1.2GHz dual-core processor and 1GB RAM make short work of even your most taxing, multi-tasking efforts to slow it down. But even with the 1650mAh advanced battery crammed in, you're not likely to go longer than a day without needing a charge. The price we pay for big, bright displays.
iPhone 4S: In terms of performance, the iPhone 4S should be a major improvement on its predecessor. We've been promised double the processing power for web browsing and apps with the dual-core A5 chip. Last seen in the iPad 2, Apple also claims it'll deliver up to seven times faster graphics in gaming. This one's too close to call without a full review.
Winner: Draw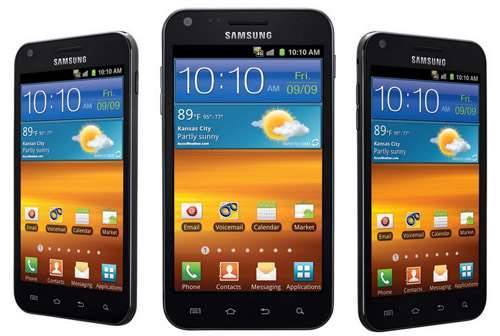 Screen
Galaxy S II: The beautiful Super AMOLED 4.3in screen is nearly Retina display level quality and it's pretty much edge-to-edge on the Galaxy S II.
iPhone 4S: The fact that the iPhone 4 came out over a year ago and the screen's 326ppi resolution is yet to be beaten says it all. We're already looking forward to seeing what Samsung can muster up for the Nexus Prime's 4.6in screen, rumoured to be 320ppi, 1280x720 resolution. That said, most people would compromise on pixels to watch movies on a 4.3in screen over 3.5 inches.
Winner: Galaxy S II
NEXT PAGE: Camera, OS, Apps, Winner.