Could a PlayStation-like controller for iPhone be in the works?
Apple today published a new technology patent that has a very interesting titbit up its sleeve.
The patent application, which relates to 'systems and methods for simplified control of electronic devices', illustrates a range of proposed input technologies for various Apple hardware products. So far, so predictable.
However, buried among the examples is a proposed accessory that looks almost exactly like a PlayStation controller: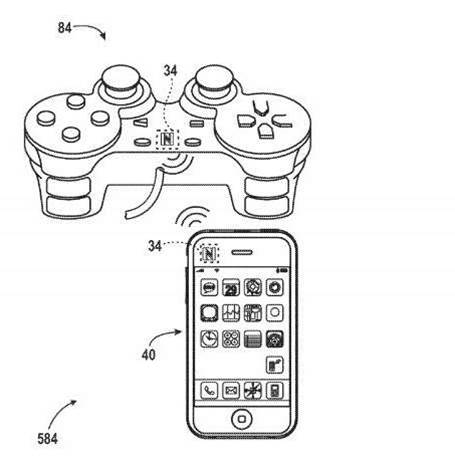 What you are looking at is "a schematic of a video game controller for [an Apple TV] or a video game system."
The patent goes on to describe how the above controller could be used to connect to an Apple iPhone wirelessly via RFID or NFC tags.
In recent years, Apple has made no attempts to hide its vested interest in the gaming industry, with its own adverts painting the iPhone and iPad as handheld gaming systems. It will be very interesting to see how the industry reacts should this accessory see the light of day.
Presumably, a significant redesign would need to be on the cards first -- after suing Samsung for "slavishly" copying its phone and tablet designs, an identikit PlayStation controller would not be a good look for the Cupertino juggernaut.
You can read Apple's full patent submission here.