Mobile this month, Desktop in August. Refreshed netbook-bound Brazos 2.0 remains due in June.
We've already delved into the nifty architecture of AMD's latest hybrid CPU-GPU chips. It now seems AMD is poised to deliver mobile Trinity parts a month early and reportedly will do so without the availability issues that so plagued its first generation 'Llano' APU designs.
Currently the mood of the Californian chip designer is probably best compared to a boastful parent, proud to be playing catch with its more attractive, higher-achieving new offspring (sorry Bulldozer). AMD has also been busy securing positions for the second-generation A-series processors in laptops; even before an official blog announced the upcoming launch, laptop maker HP had already let slip that it was planning to use the chips in its incoming 'Envy' 15.6 inch model, alongside the competing Intel Ivy Bridge architecture.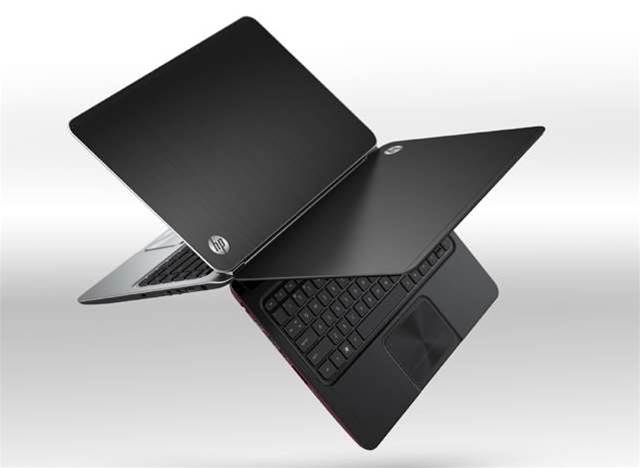 Other sources in the laptop world say not only is Trinity ready to launch but that it comes in cheaper than Ivy-Bridge; this will see higher-end A-series laptops well placed for a lof of uses, with AMD bloggers touting gaming capabilities in particular:
"... we don't just mean play any old game at minimal-quality settings, either—[with Trinity] you can play today's hottest new titles, like Battlefield 3 from DICE and DiRT Showdown from Codemasters, in stunning high definition." – Neal Robinson, AMD.
This is a bit of an exaggeration - Neal works for AMD 'ISV relations', which means he is a marketing man. The most demanding games, such as Battlefield 3, just will not run smoothly on anything but the lowest settings; Trinity is not a true gaming chip. For such high end titles we will continue to need much more expensive discrete mobile GPUs. The majority of the latest crop of games such as DiRT, COD, Mass Effect 3, Starcraft 2 and so on should however genuinely run well, a first which marks Trinity as an attractive option for Atomicans wanting a reasonably priced laptop to while away some spare hours on.
In terms of performance, the 35 watt Trinity gives a power sipping boost over its thirstier 45w Llano predecessor. As previously reported a 50% jump in GPU performance should see AMD maintaining a lead on Intel with integrated graphics, while a 25% boost to CPU performance finally sees AMD doing some catching up with Intel. However Ivy Bridge will have still lower power draw, will be significantly faster for general processing and is 'fast enough' on the graphics front; competion will be fierce. Finally, Trinity's CPU side (Piledriver) shares its design with the next-gen FX-series enthusiast processors expected from AMD later this year and is the starting point for its later 'Steamroller' and 'Excavator' processors. As such getting to see performance in the flesh earlier will be doubly interesting.
It's good to see the only real competitor to Intel is able to execute its plans ahead of schedule; all things considered we will have a lot more insight into AMD's future trajectory, as well as an interesting new notebook option within a couple of weeks. It's time for your offspring to step up to the big leagues AMD...