New advertising billboard uses cameras and 3D depth sensors to keep its message for women only.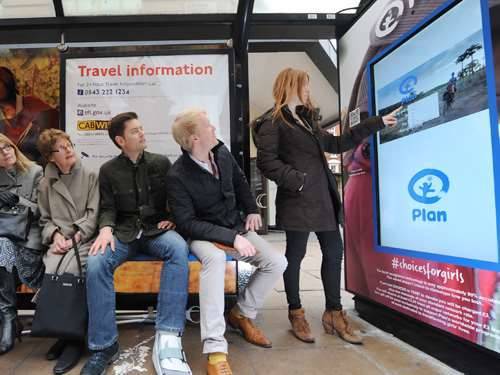 A new interactive bus stop poster in the UK is using facial recognition tech to restrict its message to females
The advert, for charity Plan UK, uses a wide-angle HD camera and a 3D depth sensor to figure out if it's being read by a guy or a girl. Women can pick from the whole range of available content using a touchscreen – but men only get to see a small selection. The charity calls the Oxford Street ad "a giant iPad crossed with an Xbox Kinect."
Plan UK raises money to improve opportunities for children in the third world. The current campaign highlights the lack of chances for some girls.
An advert that only women can see? We can't help but wonder what Mad Men's chauvinistic Don Draper would make of all this.