We present a truckload of the finest sweat-stained, adrenaline-pumping sporting technology on the planet.
The world of sport and the world of technology have a long and interesting relationship, from Ancient Greeks chucking around discuses (disci?) to Michael Phelps wearing a space age swimsuit to effectively turn himself into a human dolphin. We've assembled some of the best sports-related tech in this list, so get off the sofa and jog while you read.
Nike+ FuelBand
Available only from London's NikeTown flagship store, the Nike+ FuelBand is an accelerometer-based movement sensor that tracks all your exercise, translating it into "NikeFuel" that fills up a daily target counter, changing an LED meter from red to green as it does so. You can also measure steps, time and calories burned.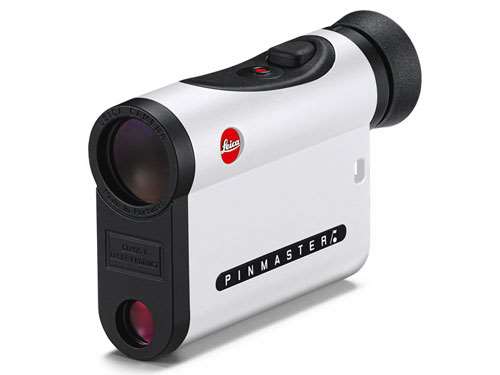 Leica Pinmaster II
Thought the German lens-meisters just made cameras? Think again: designed for the well-heeled golfer, the laser-toting Leica Pinmaster II tells you exactly how far it is to the pin/lake/bunker/club house bar. Capable of accurate measurements up to 825 yards, it features 7x magnification and a crystal clear LED display.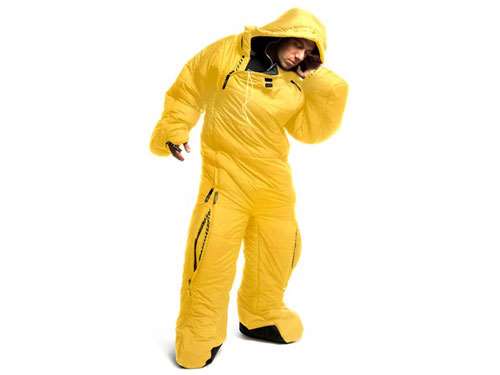 Lippi MusucBag Classic
Previously known as the Selk'bag, the MusucBag is basically a slanket for hard cases: slip it on and you're basically walking around in a sleeping bag that'll keep you comfortably snug in the coldest conditions. While couch potatoes are free to use it around the house, it comes into its own when camping by allowing you to get some shuteye almost anywhere.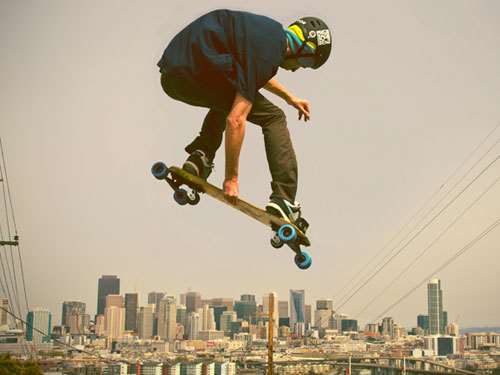 Freebord
A skateboard crossbred with a snowboard, the Freebord features extra centre wheels allowing it to be ridden in a perpendicular "stylee" as well as in regular fashion. You can carve, slide, slow down and stop wherever you like – the concept behind the Freebord is that you have more control and flexibility than a normal skateboard delivers.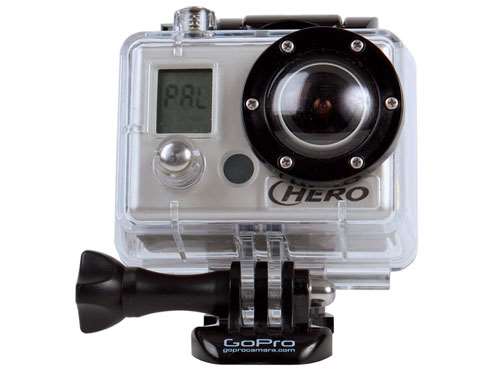 GoPro HD Hero
The GoPro is the go-to sports camera for the sort of nutcases that love nothing more than jumping off cliffs, cycling down scree-covered slopes or rafting through rapids in a boat the size of a washing up bowl, the compact, near-unbreakable HD Hero captures 1080p footage using a wide angle lens and can be mounted on almost anything – bikes, helmets and surfboards included.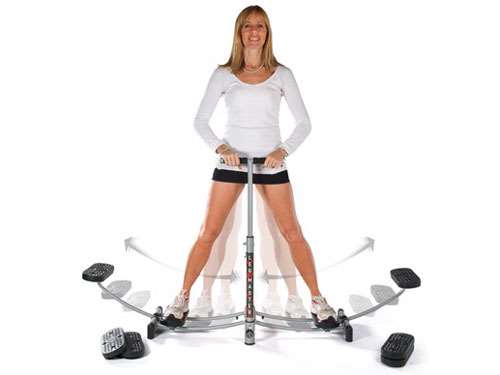 LegMaster Power
Sculpt your lower appendages into those of a Greek god/goddess with this affordable and ultra-effective exercise tool, which forces you to lift your body weight by sliding your feet inwards and outwards on the ramp. The result is a workout that tones your inner thighs – not to mention your lateral thigh muscles, buttocks and abs. Extra weights can be added to up the intensity.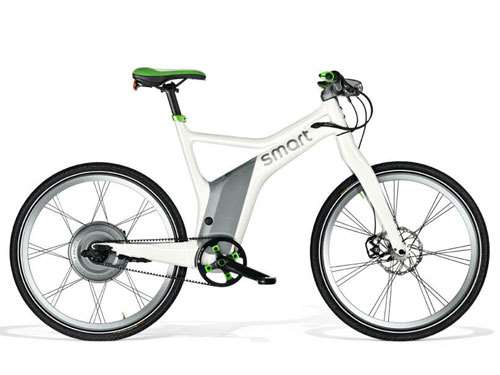 Smart eBike
An electric bicycle from the makers of the Smart car, it supplements your pedal power with a motor when required, using energy gained when braking to replenish some of the battery (which gives it a range of up to 100km per charge). There's even a charging dock for your smartphone – ideal for GPS navigation while in the saddle. It's admittedly a little on the pricey side, though…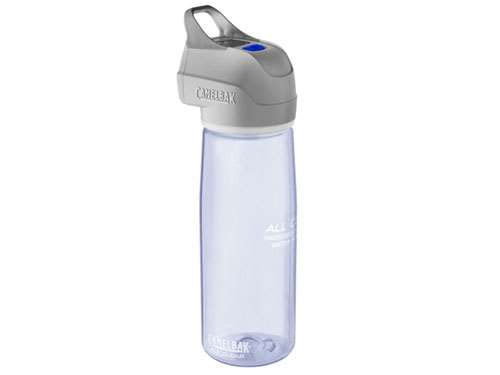 CamelBak All-Clear
If you're out in the wilderness doing sporty activities, the last thing you want is a case of the trots due to guzzling some dirty water. This bottle is your saviour, using UV light to neutralise any bacteria inside the bottle in a mere minute. Each charge can purify 16 gallons of H2O. Sadly, it's only available in the US at the moment.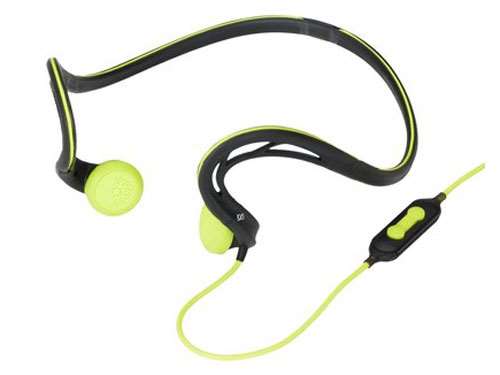 Sennheiser PMX 680i Sports
Normal earbud headphones aren't much cop if you're a runner: sweat and rain can leak into them and they can fall out of your lugholes. Not the case with these sporty in-ears from Sennheiser, which are designed to stay locked in your shell-likes no matter how much bouncing you do. They're water resistant, and there's even a reflective strip on the neckband. Oh, and the sound quality is peachy for the price.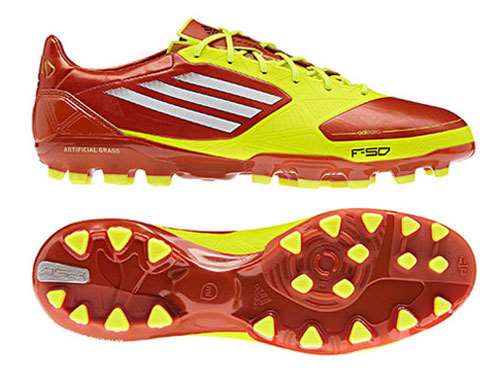 adidas F50 adizero TRX AG
Ultra-lightweight football boots designed for artificial surfaces, the F50s could help you become the fastest clogger in your five-a-side league. The single layer SPRINTSKIN upper is incredibly light and thin, the idea being that you can really feel the ball and thus kick and dribble with greater accuracy. Also compatible with miCoach.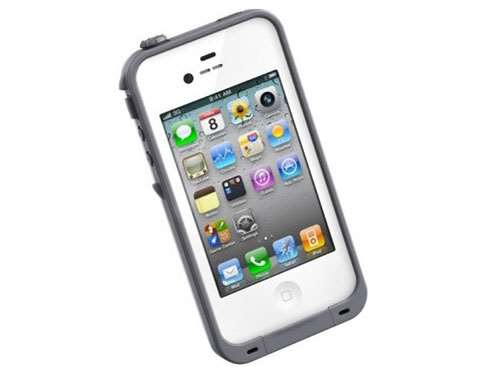 LifeProof iPhone case
A hard-as-nails case for the iPhone 4 and 4S that manages to add a mere 1.5mm to the edge and 28g to the weight, this offers military grade protection against droppage (it'll withstand a 2m fall), plus sealing to keep out water (to 2m) and dust. If you're jogging or taking part in something equally active and can't leave your phone behind, clothe it in this.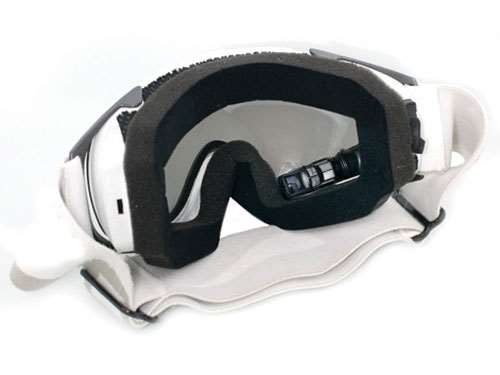 Recon MOD Live
Short for Micro Optics Display, MOD Live is essentially a heads-up display for snowboarders and skiers, showing you your speed, map position and other data on a tiny in-goggle screen. It'll even communicate with your phone via Bluetooth, letting you answer calls and read texts while on the piste. James Bond, eat your heart out.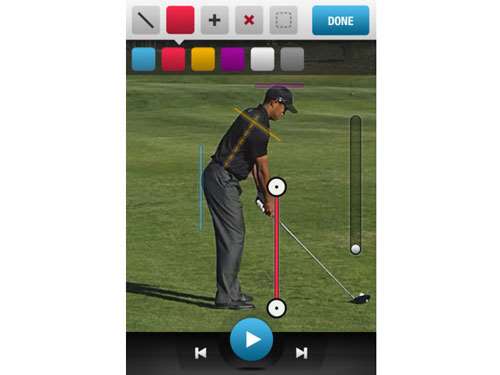 Tiger Woods: My Swing
Renowned swinger Tiger Woods has released this app to help aspiring golfers perfect their game. Using your iOS device's camera, it captures your swing and analyses it, as well as letting you view your pathetic attempts side-by-side with Tiger's. Take the advice on board, adjust your swing and you'll be tearing that ball down the fairway in no time.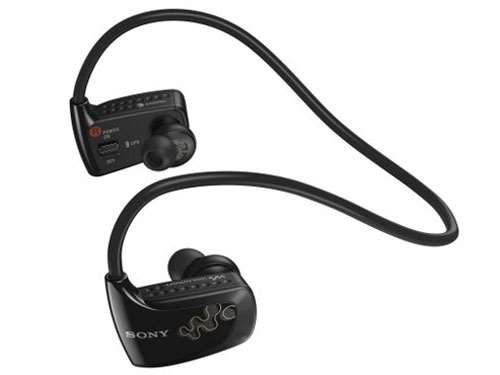 Sony Walkman NWX-W262
A pair of headphones with the MP3 player built-in, this lightweight Walkman is totally water resistant – in fact you can actually dunk it in the sink and give it a wash, which is good to know if you're planning on working up a sweat. There's 2GB of storage, and a three minute charge gives you an hour of battery life.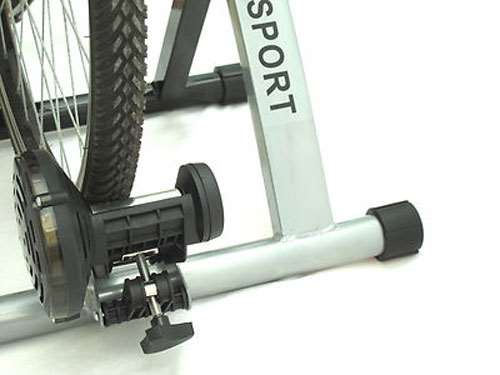 Turbotrainer
No need to buy an exercise bike – just hook your road bicycle up to the Turbotrainer and you can ride miles and miles without leaving your living room. Your bike's rear wheel rests on a gear that can have its resistance altered by magnets, simulating the feel of riding on a road or uphill. The result? Thighs like iron.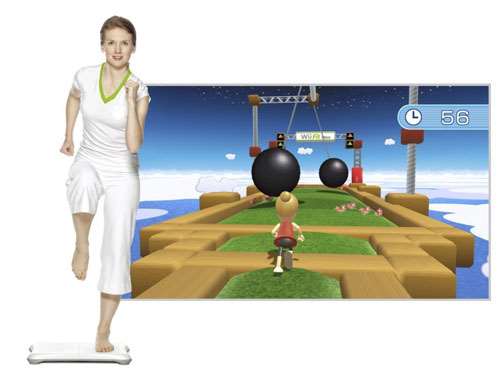 Wii Fit Plus
Building on the success of the original Wii Fit, which featured a balance board and a range of addictive exercises, Wii Fit Plus adds a fat range of content to help you get, well, less fat. Using the Wii Remote and Balance Board, you perform a range of simple, fun activities, tracking your progress all the time.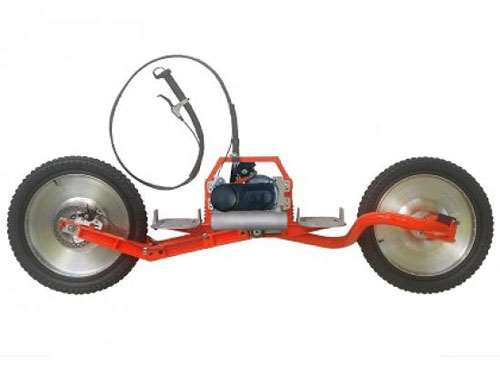 MXB Shocker
Imagine, if you can, that a motorcycle mated with a snowboard. The offspring of this unholy union is the MXB Shocker, a motorised board that you perch on, steering it by shifting your weight and adjusting the speed and brakes using a handheld controller. The Shocker can reach speeds of up to 18mph and is apparently much easier to ride than the snowboard on which it's based.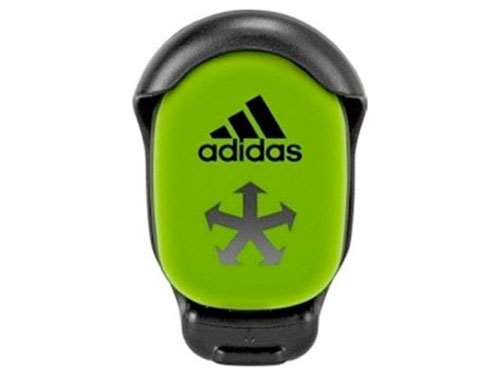 adidas miCoach Speed_Cell
The closest rival to Nike+, miCoach is an adidas-backed training system that sits in your shoes – including the F50 footie boots elsewhere in this list – and "collects" your stats, measuring speed in all directions during a football match or tennis game (for up to eight hours), then transferring it wirelessly to your iOS device, Mac or PC for analysis.


Burton Mix Master Glove
If you're a "gnarly" "bro" who often "shreds" "powder" "or something" on your snowboard and you also happen to own a touchscreen device, chances are your glove situation is causing you grief. Well, the Mix Master features a built-in iPod/iPhone remote, allowing you to wirelessly adjust the volume and play/pause/change tracks. The iOS device can be up to 100ft away.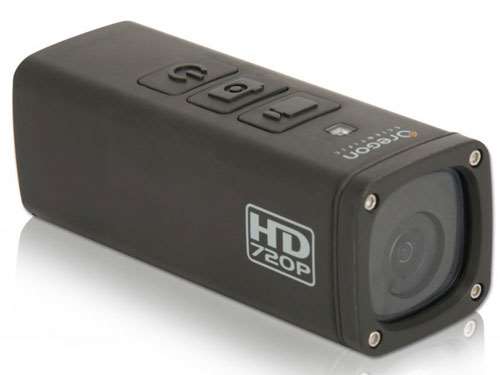 Oregon ATC Mini
If the GoPro and its underwater housing is too big for your sub-aqua movie exploits, consider the ATC Mini, which snaffles up 720p HD footage and is waterproof to 20m straight out of the box. It can be mounted on all manner of things, weighs a paltry 120g and stores its videos on microSD card.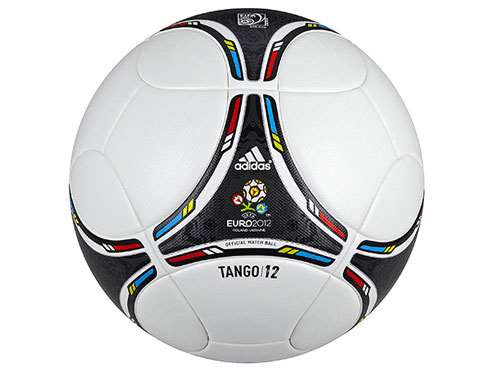 adidas Tango 12 Finale
Following on from the controversial Jabulani, which made every day squeaky bum time for goalies in the last World Cup, the Tango will be the match ball used in this summer's Euro 2012 tournament. Engineered from top notch materials and almost totally spherical (there's no protuberances to affect flight), it's quite possibly the finest ball ever kicked.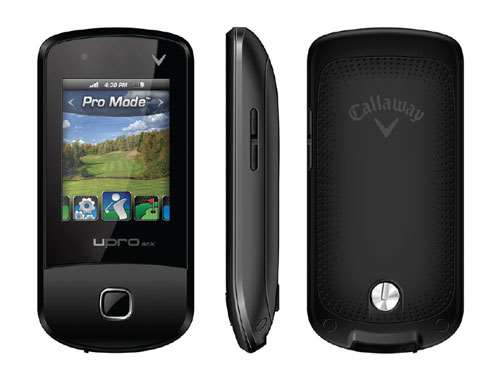 Callaway upro MX
If you're serious about improving your golf game, this GPS unit could be the ideal secret weapon. Tiny and equipped with a 2.2-inch multi-touch screen, it comes with data from over 25,000 courses pre-loaded – but you can add hi-res aerial shots to supplement those and view video flyovers for each hole. You can measure the distance between any two points on a hole, view detailed diagrams of greens and even store all your cards for future geekery.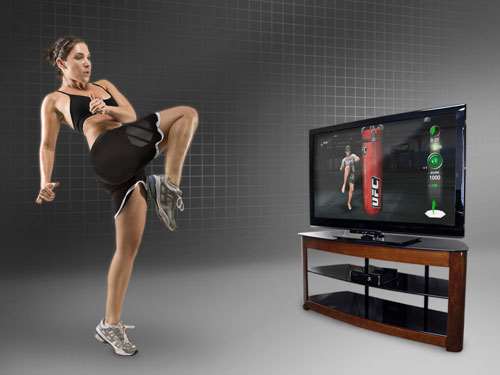 UFC Personal Trainer for Kinect
UFC Personal Trainer is the fitness game that'll slap/punch/grapple you into shape rather than gently encourage you to tone up a la Wii Fit. You'll need a fair bit of living room space for some of the exercises, but they really do work in shaping you up, and are addictive to boot.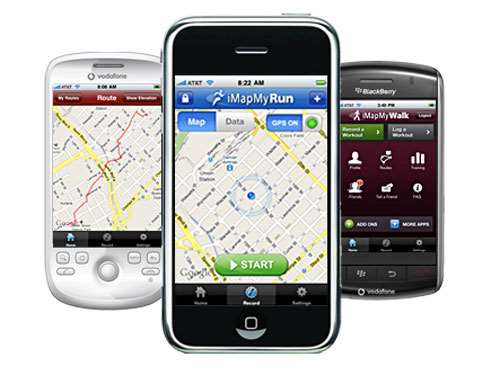 MapMyRUN
An app that does what it says on the tin, tracking your morning jog using your phone's GPS and later mapping it on a website. You can use it to plan your workouts and meals, and to train for specific events like a 10k – although when you get deep into it premium membership is a must.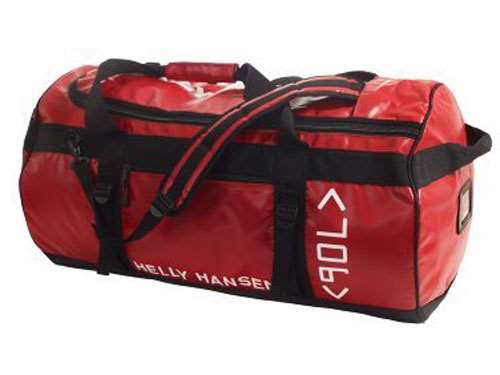 Helly Hansen Duffel Bag
This 90-litre capacity bag is fully water repellent, giving you the perfect place to stash your sports gear in the wonderful British summertime. Available in a range of colours and featuring a padded shoulder strap and interior pockets, it's an ideal sporting companion.