We're training for the 2012 Olympics with this selection of classic video games that take the sweat out of sport.
The 25 best sports games ever in no particular order are…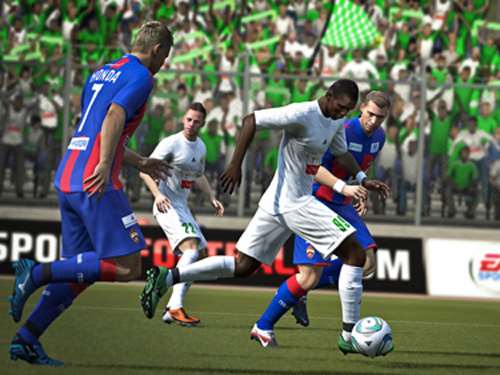 FIFA 2012 (2011)
Xbox 360, Playstation 3, PC, Xperia Play
Totting up how many hours you've spent playing sports games this year? We'd put good money on FIFA 12 coming out on top. Bringing better defence timing and positioning tactics alongside more true-to-life player interactions thanks to EA's Impact Engine, it's no wonder Pro Evo has lost its edge. A football game more than worthy of a Stuff team tournament.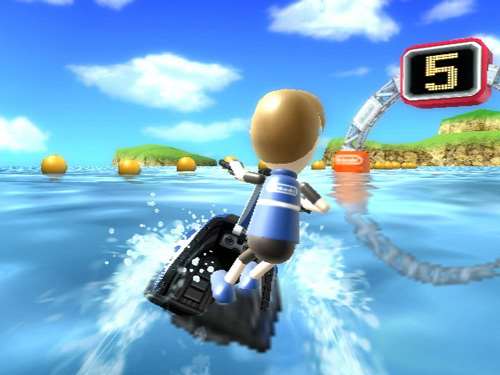 Wii Sports Resort (2009)
Nintendo Wii
Wii Sports Resort is the summery sequel to Nintendo's original sporty Wii title – and joins Wii Sports as one of the best reasons to own a Wii. Play basketball, table tennis, golf and bowling with your mates in the collection that made number 29 in our Best Games Ever list. Plus someone at Ninty had the genius idea for power cruising and wakeboarding too.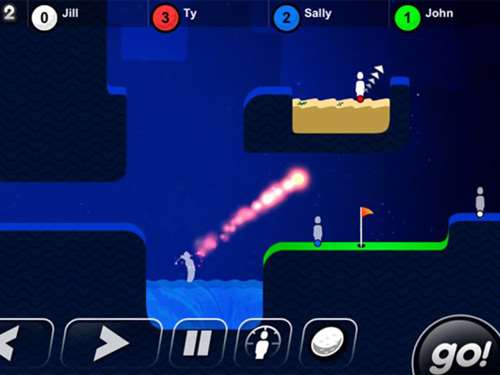 Super Stickman Golf (2011)
iOS, Android
Our sports app offering comes in the shape of this simple 280 hole golf puzzler – you and your stick man can choose from plenty of power-ups and awesome moves like Ice Ball, Sticky Ball and Air Brakes (freezing the golf ball in mid-air). Super Stickman Golf is all completely free – if only golf could be like this is real life.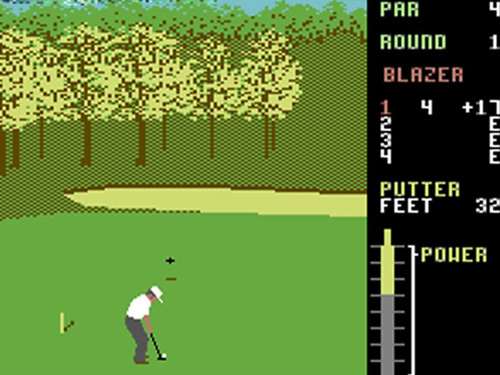 Leaderboard (1986)
Amiga, Commodore 64, ZX Spectrum, Atari ST
Leaderboard makes our list for being the first game in Access Software's golf simulation series and the predecessor to tons of Links Championship games and expansion packs that turned up during the 90s and 00s for PC, Mac and Xbox. Best known for the Commodore 64 port, Leaderboard controls of arrows to move and control to play are a world away from touchscreen swiping but just as fun.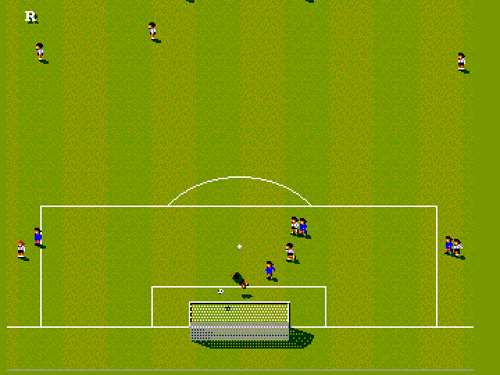 Sensible World of Soccer (1994)
Amiga
Sensible Soccer was a breath of fresh air when it hit the shelves in 1992, its fast-paced play a winning riposte to the po-faced likes of Kick Off 2. Sensible World of Soccer added leagues, a career game and pro teams – giving the game a sense of depth alongside the fun and frolics.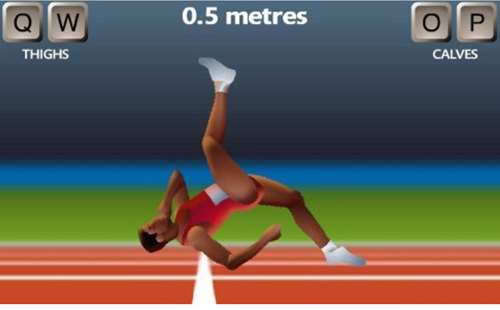 QWOP (2008)
PC
Said by some to be the hardest game ever made, QWOP puts you in the shoes of a 100m sprinter whose calf and thigh muscles you control with the Q, W, O and P keys. Without carefully-timed keystrokes, poor Qwop will hurtle face-first into the tarmac. Even if you master the correct sequence, his gait is less graceful swan and more interpretive dance. Whatever it is, it's utterly addictive. Play it here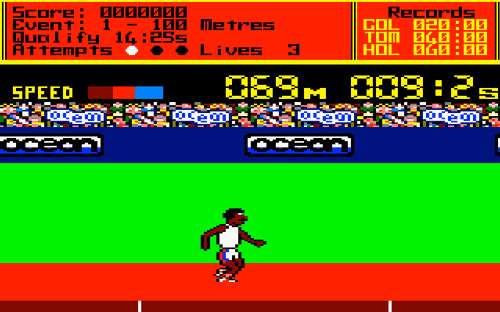 Daley Thompson's Decathlon (1984)
Commodore 64, Amstrad CPC, Sinclair ZX Spectrum
Based on Konami classic Track & Field, Daley Thompson's Decathlon destroyed many a joystick as players furiously waggled their way through the 100m sprint, long jump and punishing 1500m events. Until Wii Sports came out, it was possibly the only computer game to burn significant calories as you played.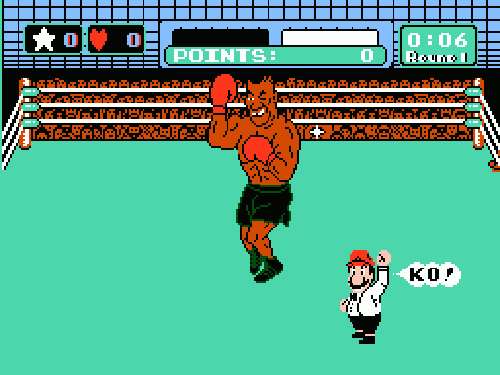 Punch Out!! (1987)
NES
This NES adaptation of the boxing arcade game stripped back the graphics and let you pound on Glass Joe to your heart's content in the comfort of your own home. Which was all well and good, but then your got to face the final boss – Mike Tyson (added to the console version of the game) – and found yourself looking like a mug as he battered you senseless.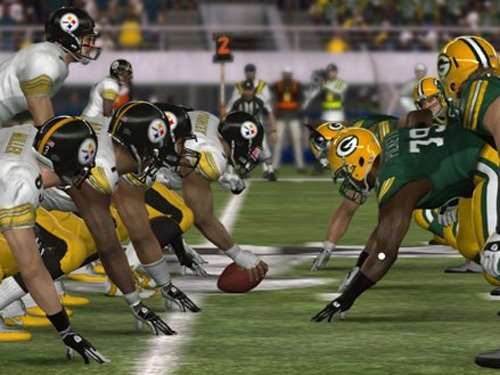 Madden NFL 12 (2011)
Xbox 360, PS3, Wii, PS2, PSP, iOS, Android
The 12th edition of American Football classic Madden NFL comes charging at you with 25 plays added for your violent pleasures. If plays means nothing to you, fear not, Madden is a great way to learn the game, and this version – with an addictive soundtrack, Franchise mode for buying players as a manager, and rookies with real faces – is the best Madden to date. Umpire's decision is final.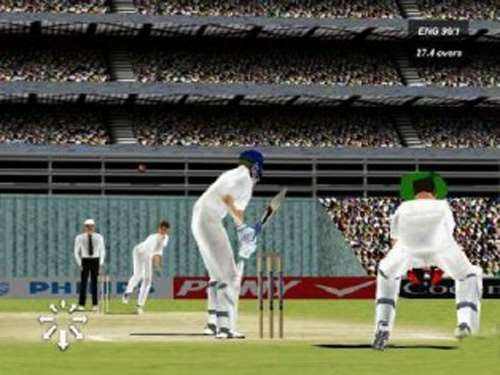 Shane Warne Cricket '99 (1999)
PlayStation, PC
Shane Warne was one of the greatest bowlers in cricket, and this version of his game is just as impressive. This was its first appearance on shiny PlayStation CD. Unlike the DOS and Mega Drive versions, it featured full 3D environments, motion-captured players and intelligent opponents. It was so addictive the famous afternoon tea break was the only thing that stopped you knocking them for six all night long.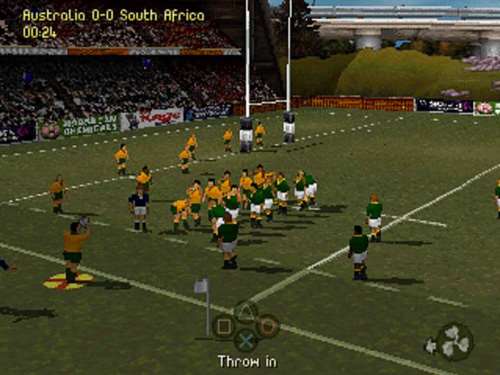 Jonah Lomu Rugby (1997)
PlayStation, Sega Saturn, PC
Not only was this rubgy-brilliance endorsed by All Blacks winger and legend Jonah Lomu, it was also the first rugby game on PlayStation. If you were lucky enough to have four controllers you could play international teams with a group of mates all at once, even replaying real-life games. But what made it truly brilliant was the "hilarious" commentary: "Oh! Mercy me! What a tackle! That could've put him in Ward 4!" "I hope not, Bill, that's a maternity ward!".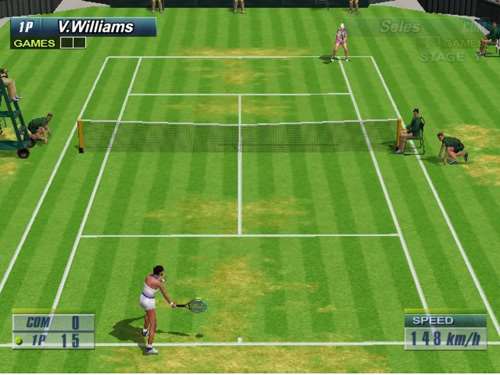 Virtua Tennis (2000)
Dreamcast
Some of the most stunning and realistic graphics to grace an arcade came with Virtua Tennis, coupled with explosively action-packed game play. Then it was ported to Dreamcast in 2000 where it was thankfully just as good, and even had four player mode. All great, except you had to own a Dreamcast to play it.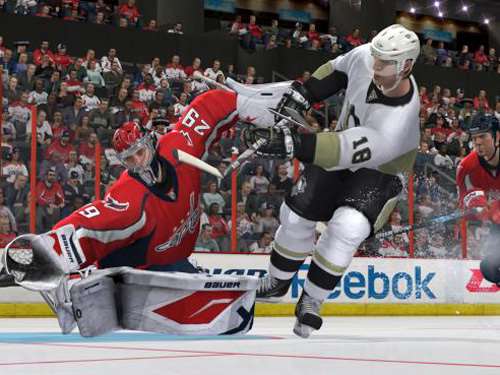 NHL 12 (2011)
PS3, Xbox 360
The virtual game of hockey is, frankly, better than the real thing – because in this version you can actually follow the puck. Plus there's full on fighting like the real thing. Minus the bruises. And if that's not enough realism for you, NHL Winter Classic is thrown in, so you can play games from the real annual tournament. In fact there's a total of over 300 improvements, making this the best hockey game on ice.
CONTINUED ON PAGE 2...