The new January issue of PC & Tech Authority and iPad edition go on sale today, jam-packed with reviews, features, expert buying advice and more. 
Prefer to read us on your computer or tablet? Get the digital edition!
If you own an Apple iPad:

Download the iPad edition from iTunes. The iPad edition has everything that's in the print edition, plus special extras including:
-         A full 360 degree interactive view of the Nikon V1
-        Game videos. This month it's Mass Effect 3 
-        The interactive A-List.
-        Interactive comparisons - only on our iPad edition can you compare two products in our group test, side by side.
Prefer to read the printed edition?

Here's why you should get this month's January magazine at your newsagency:
 Killer Tech 2012
This is it - the uber buyer's guide covering 10 categories, 35 killer products that should be on your shortlist this year. We've got everything from iPad 2, to the Zenbook, Kindle Keyboard 3G, and Netgear ReadyNAS NV+. If it's time to give your PC a much needed speed boost, make sure you don't miss this issue for our motherboard and graphics recommendations.
Home Wi-Fi not exactly working smoothly?
Time to go dual-band. This month we've put a cache of cutting edge dual band routers through their paces, testing to see which has the speed and best value for money. If you want a reliable, fast home wireless network, this hardware is what you need.
Say hello to Intel's new monster
We can confirm, the new Sandy Bridge E chip from Intel is stonkingly quick. It's also expensive. But coupled with an X79 chipset motherboard, you will be the envy of performance enthusiasts everywhere. Not for the faint hearted.
Apps roundup
There's something about a big monitor setup that just looks, well...impressive. If you've been putting up with a piddlingly small LCD for years, you'd do worse than these two beautiful 27in panels from Samsung and Apple. Frankly, we want them ourselves. Also, for $139, the Kindle is still a seriously good purchase, but now so is the Sony Reader Wi-Fi Touch. Read our face-off.
Is this your next laptop?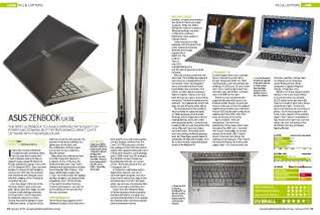 OK, let's end this - is the new ASUS Zenbook better than a MacBook Air? Read the review to find out.
How to create and manage partitions
If you want to try out and new OS or carve up a big hard disk, this is what you need to do.
Mech warrior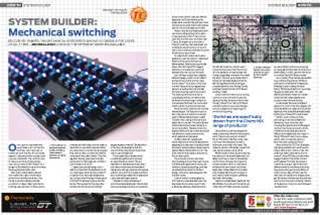 These keyboards are making a comeback. Find out people love them.
Demo: Anno 2070
City building moves to the future, with an island of technologies and a deep economic system and game world.
Exclusive 6 month trial: Total Security 2012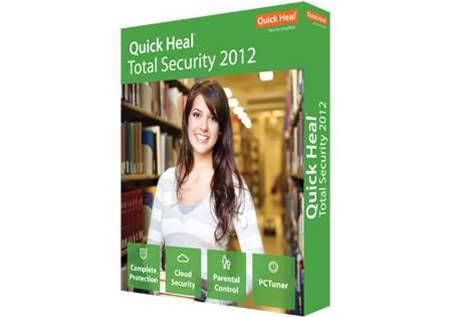 Get our exclusive six month trial.
But wait, there's more
Other highlights from our January issue include our guide to how the CPU works, this month's best phone apps, more reviews. It's all in the January edition of PC & Tech Authority.
Get all this with the January edition of PC & Tech Authority on sale at newsstands from today.