From budget laptops to ultra-tiny netbooks, ultraportables and high performance, we explain the tricks to finding out the ultimate laptop at the right price.
If you're looking for a laptop, there's never been a better time. You're spoiled for choice, with everything from Quad Core 17in giants that will replace your home PC, to a multitude of mini-laptops. The market is teeming with the ultra-tiny, cheap laptops called netbooks - we've reviewed more of them in the PC Authority test labs in the last six months than almost any other type of laptop.

Netbooks aren't for everyone. They make great basic portables, but for many people the perfect laptop might be something different.


So what's the cutoff when it comes to "acceptable performance"? An overall 2D performance score of 0.9 in our benchmarks will give you acceptable basic Vista performance - that is, the laptop will run smoothly, and let you open multiple applications without slowing down drastically. The bottom line for Vista is a Pentium Dual Core, or better yet, somewhere around the Core 2 Duo T5600 mark with 2GB RAM, which will cope but will struggle a bit when you ask it to do anything strenuous.
The perfect laptop could be the cheapest one you can find, or it could be a more powerful laptop that you can also fit in your briefcase or backpack and take on the bus. Perhaps it's time to replace your bulky home PC with a laptop that has enough grunt to let you create videos or engage in some serious digital photography editing.
The perfect laptop will do what you ask of it, at the right price, and will be powering along well after Windows 7 has arrived in the next 12 months.
In this feature we've collected answers to the big questions we hear from laptop buyers, including whether you should buy now or if there's new technology around the corner you should wait for. Which is the best type of laptop for you? Will your laptop run Windows Vista properly and should you consider a Mac?
Our tips will give you a better idea of what your perfect laptop looks like. And once you have that better idea, we've also created buying checklists. You'll find them on the following pages, so you can pick your laptop features in detail.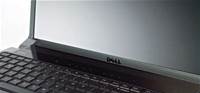 Should I buy now or wait?
hile we can't predict the entire future for laptops - one of the big rumours is an Apple netbook - we can tell you about some big changes ahead, so you can decide whether it's a good time to buy.
If you walk into any major electronics retailer at the moment, you'll predominantly see laptops using Intel's Centrino 2 platform, which landed last year and doesn't look like going away in the immediate future.
The now-familiar Centrino sticker means that a laptop is equipped with a specific combination of Intel CPUs, wireless networking, and mobile chipsets. Centrino 2 has brought Intel's latest Core 2 Duo processors to laptops, with fast bus speeds, DDR3 RAM support, better onboard graphics, and more efficient power usage.
What's next after Centrino 2? By the time you read this Intel may have unveiled faster Core 2 Duo CPUs. At the time of writing Dell and Acer had also announced Core 2 Quad laptops. These join the likes of the Dell Precision Workstation and other high-end laptops we've seen come through our labs with Q9100 and Q9300 quad-core mobile processors.
As well as faster CPUs on the way, a next-generation laptop CPU codenamed Clarksfield will arrive sometime later this year.
Clarksfield will be the first of Intel's laptop chips based on the Nehalem architecture. Nehalem brings better parallel processing abilities, meaning it will provide much more power for intensive tasks like gaming and video rendering, as well as power saving tricks that should help battery life.
Our understanding is that Clarksfield will be a quad-core CPU, which makes it an extreme performance component, and pricey. It also means it may be rare - we've seen no more than a handful of laptops with current quad-core processors in the year since they were announced.
Intel tells us that Clarksfield is on track for the second half of 2009, but at the time of writing there was no official date as to when you'll be able to buy a new laptop that has one, so you could be waiting six months from now.
You'll see the new chip in laptops using the Calpella platform, which will support Intel's next major round of processors (based on the 32nm process). Calpella won't appear until 2010, which suggests that Clarksfield-based laptops won't be around this year, either.
Intel tells us Calpella laptops will still be branded Centrino 2, though some Web sites seem to think that you'll see 'Centrino 3' stickers. After Calpella arrives in 2010, we should see a new generation of laptop chips appear (dubbed 'Westmere'), likely toward the middle of 2010.
If all of this sounds confusing, here's a summary: if you're more interested in engineering computations, or gaming, then the faster Core 2 Duo CPUs due late this year and the Calpella platform will be exciting technology.
If you're looking for an affordable laptop, on the other hand, then Centrino 2 will supply you more than enough power and features.
What's next for thin-and-light laptops?

Up until now, virtually all of the tiny sub-$1000 netbooks we've seen have used the same processor - Intel's Atom N270 chip.

That's going to change. Those dirt-cheap netbooks are gradually getting a little bit more power and fancier features such as DVD drives and TV-tuners.

One of the changes just around the corner is the arrival of dual core Atom 330 chips in netbooks - Asus has already debuted one in a Shuttle-like desktop system, and we expect to see more at Computex this year.

Our benchmarks for the Atom 330 produce slightly snappier response times when you're running Windows applications - an overall score of 0.5, compared to the maximum 0.39-0.43 we've seen from N270-based systems - but an average 16% performance improvement may not be enough to convince you it's worth paying for.

Not only are netbooks getting fancier, and more expensive, but Intel has a brand new netbook platform in the works for the second half of 2009. It's codenamed 'Pineview' and it will reportedly have faster clock speeds, faster integrated graphics and a smaller, more power-efficient chip than the current Atom.

Is it worth waiting? If there's a significant speed jump or boost to battery life then it might be, but then again, netbooks are for basic jobs like Web browsing and word processing.

If you want the latest and greatest, then keep an eye out for these new netbooks, but if you're after something very cheap, we can't see it being a reason to wait.

Ultraportables are a step up from netbooks, and have some of the features of full-size laptops, such as larger screens and DVD drives, but are much lighter and thinner. Examples include Toshiba's Portege R600 and Apple's MacBook Air.

Ultraportables can cost in excess of $3000, but cheaper varieties are expected to arrive in the second half of 2009, using new versions of Intel's
Ultra Low Voltage (ULV) chips. The current version of these chips has delivered impressive 6hr-24hr battery life for the likes of HP's Elitebook series, and new versions may improve still further. If you're after a laptop for $500 for basic Web browsing and word processing, this won't be it - but if you want an executive class laptop then it might be worth seeing what Intel has planned rather than buying now.
A new type of laptop?

The dark horses in the race to build the Next Big Thing in laptops are Nvidia and ARM. Laptops using Nvidia's Tegra chip could be even cheaper than netbooks, though there were none at the time of writing. Linux netbooks with ARM chips might also arrive overseas this year.

The potential advantage looks like being price, as ARM netbooks will reportedly sell for around US$200. As we went to press we'd seen no hardware, let alone any information about whether these machines would be sold in Australia.
Netbook or laptop?

With high-end netbooks creeping up to the $1000 mark - and in the case of Sony's Vaio P series, well beyond it - the bigger question is whether you should be buying a netbook at all.

If you're wondering if a netbook is the perfect laptop for you, ask yourself this: will you want to work or play on your new laptop for hours at a time whilst viewing a screen 10 inches in size? What about one that copes well with basic tasks, but gets a bit sluggish when you start opening lots of programs at once - especially if they are processor-intensive tasks such as watching video?

As long as you're happy with the small screen size and lack of processing power - we've found that even the new Atom N280 netbook processor can struggle running lots of programs at the same time under Windows XP - netbooks are a great mini laptop for the bus or train, or for around the house or for the kids.

On the other side of the coin, for around the same price as a high end netbook ($800-$900) you can get a full-size laptop with a much bigger screen and full size keyboard, and a CPU that will cope with Windows Vista (which most netbooks can't do).

If something small and light is your priority, look to fully-fledged mini-laptops with Core 2 Duo processors. Prices vary but at the very low end we've seen a 12in laptop with Intel's T5670 Core 2 Duo processor for